Surprise transfer rumour, but this be an ideal opportunity for Wilshere?
No doubt a few eyebrows will have been raised this morning as speculation linking Arsenal midfielder Jack Wilshere to Liverpool appeared in the Daily Mail.
SEE ALSO:
Wilshere to Liverpool – Reds eye shock Steven Gerrard replacement
Liverpool Player Ratings For 0-0 Stalemate With Everton: No Dream Derby Finale For Steven Gerrard
Liverpool transfer news
Who knows the real story behind these transfer rumours that appear every day? Some disappear and are never mentioned again, some are mentioned all the time but never amount to anything, and some are the real deal. There has to be some truth behind the idea that Liverpool are thinking about new midfielders next season as Steven Gerrard's exit is confirmed. Wilshere might not be one of them, but it is not inconceivable that Arsenal are thinking about selling him, and therefore the Reds would surely be considering him as one of many options, even if not a top priority.
The England international, now 23 and going nowhere after being hailed as the next big thing so recently, is certainly a wasted talent at the moment at the Emirates Stadium, and for whatever reason, Arsene Wenger has been unable to harness his ability and drive him to improve his consistency, as well as his well-documented off-the-pitch disciplinary problems after yet another smoking scandal last week.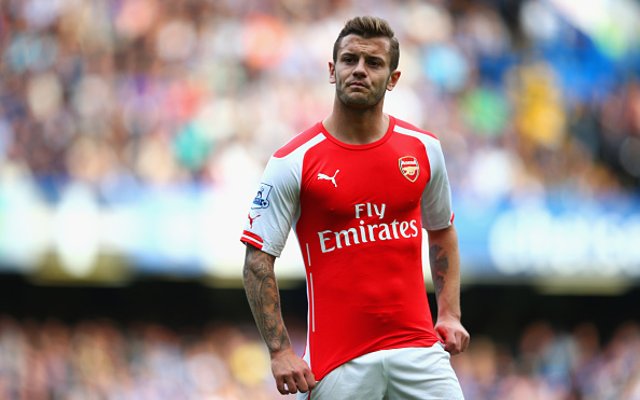 Still, there is a good player in there that another manager might fancy his chances with. Brendan Rodgers has shown a superb record for improving players who weren't heading in the right direction. Raheem Sterling was a bright prospect with similar behavioural issues, and now he is the team's star player. Daniel Sturridge arrived an unwanted flop from Chelsea and is now one of the most lethal strikers in the Premier League.
Something might just not fit for Wilshere at Arsenal. Although he is a homegrown talent and much loved by the locals, he has not nailed down a regular position and might feel more at home – as cringeworthy as it is to say this – at the more traditionally English football atmosphere at Anfield, where the Kop are looking for a new midfield hero after one of their finest comes to the end of his time with the club.
Playing alongside England colleagues Sterling, Sturridge, Jordan Henderson and Adam Lallana, playing in an adventurous team that play a much faster and aggressive game than Arsenal, Wilshere really could shine; he's no Gerrard, for sure, but he's a wilcard option for Liverpool to consider. And for him, it is a real opportunity to move away from the spotlight of London and perhaps get out of the comfort zone he has found himself in.