Former Manchester United and Man City head coaches are also involved in some unsavoury moments…
Leicester City manager Nigel Pearson hit the headlines this weekend when he grabbed Crystal Palace player James McArthur by the throat during the Foxes' 1-0 loss to the Eagles.
SEE MORE
Premier League Sack Race: Five Managers Would Could Be Axed Next, Including Nigel Pearson & Everton Boss
What's Going On? Leicester City Boss Nigel Pearson Has Not Been Sacked After All
Twitter Erupts: Leicester City Sack Nigel Pearson For Outrageous Throttle On Crystal Palace Midfielder
However this is not the first time that a manager has lost it on the touchline, and here are seven other examples of it happening in recent years.
7) David Moyes and Roberto Mancini scuffle, 2010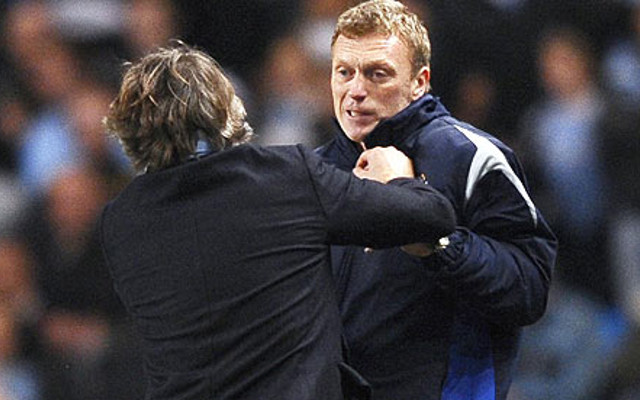 During Everton's 2-0 victory over Manchester City in 2010, the two bosses clashed on the sidelines. Surprisingly only Mancini was charged for the incident, with the Italian seemingly frustrated at his star studded side being unable to beat the relatively poor Toffees.