Which players will Louis van Gaal be waving goodbye to come the end of the season…
Manchester United manager Louis van Gaal has warned his players that their futures are on their line, and that they must sufficiently impress him between now and the end of the season if they wish to remain at Old Trafford.
SEE MORE:
Former Man United Midfielder Darren Fletcher On Why He Needed To Leave Old Trafford
Ten Most Improved Players This Season, Including Arsenal's Mesut Ozil, Plus Chelsea, Man United & Tottenham Stars
Louis Van Gaal Insists His Entire Man United Squad Are Playing for Their Old Trafford Futures
Despite having only been in charge for seven months, Van Gaal has already dispatched Danny Welbeck, Shinji Kagawa, Darren Fletcher, Anderson and Wilfried Zaha, while Javier Hernandez and Nani are among those to have been loaned out.
The Dutchman, who is quoted by the Daily Mirror, will not be stopping there it seems. He said: "I think all of them are playing for their future and all of them are aware of that. They know they have to perform. Not just in the matches, but also on the training pitch.
"It always has to be 100 per cent. Maybe a lot of players were not aware of that – but now they know. It is not easy for me [to make tough decisions] because I know that most of my players are trying to do their utmost best.
"When you see that as a manager, then it is very hard to say to someone 'you have to go'."
While Van Gaal's comments imply that everyone is at risk, it's hard to see the likes of Angel di Maria or Wayne Rooney being flogged in the summer. Here are ten United players that we think are legitimately at risk: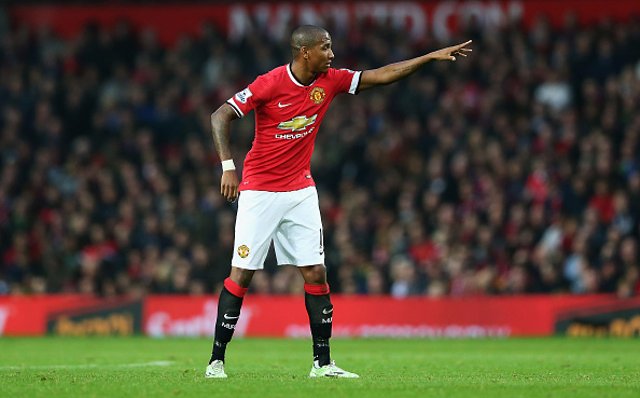 10) Ashley Young
The 29-year-old has featured 14 times for United this season. While he has surprised his critics with the quality of his performances, he remains low on the Old Trafford pecking order, and Van Gaal will likely be pleased to be rid of the high wages.
SEE ALSO: Manchester United transfer news