Everton fans have been making mischief on Google Maps.
Fresh off the back of the Google Maps' Tottenham Hotspur vs Arsenal battle last week, it now appears Everton fans want a piece of the action!
READ MORE:
Premier League money – new £5.1bn deal.
Seven Top Players Who Could Be Set For Premier League Moves This Summer: Arsenal, Liverpool & Chelsea All Poised To Spend TV Money On New Signings.
(Video) Tottenham Supporters Try To Attack Arsenal Fans At North London Derby.
According to images posted online, if you search for the somewhat derogatory term "gobshites", this is where you'll be directed on Maps: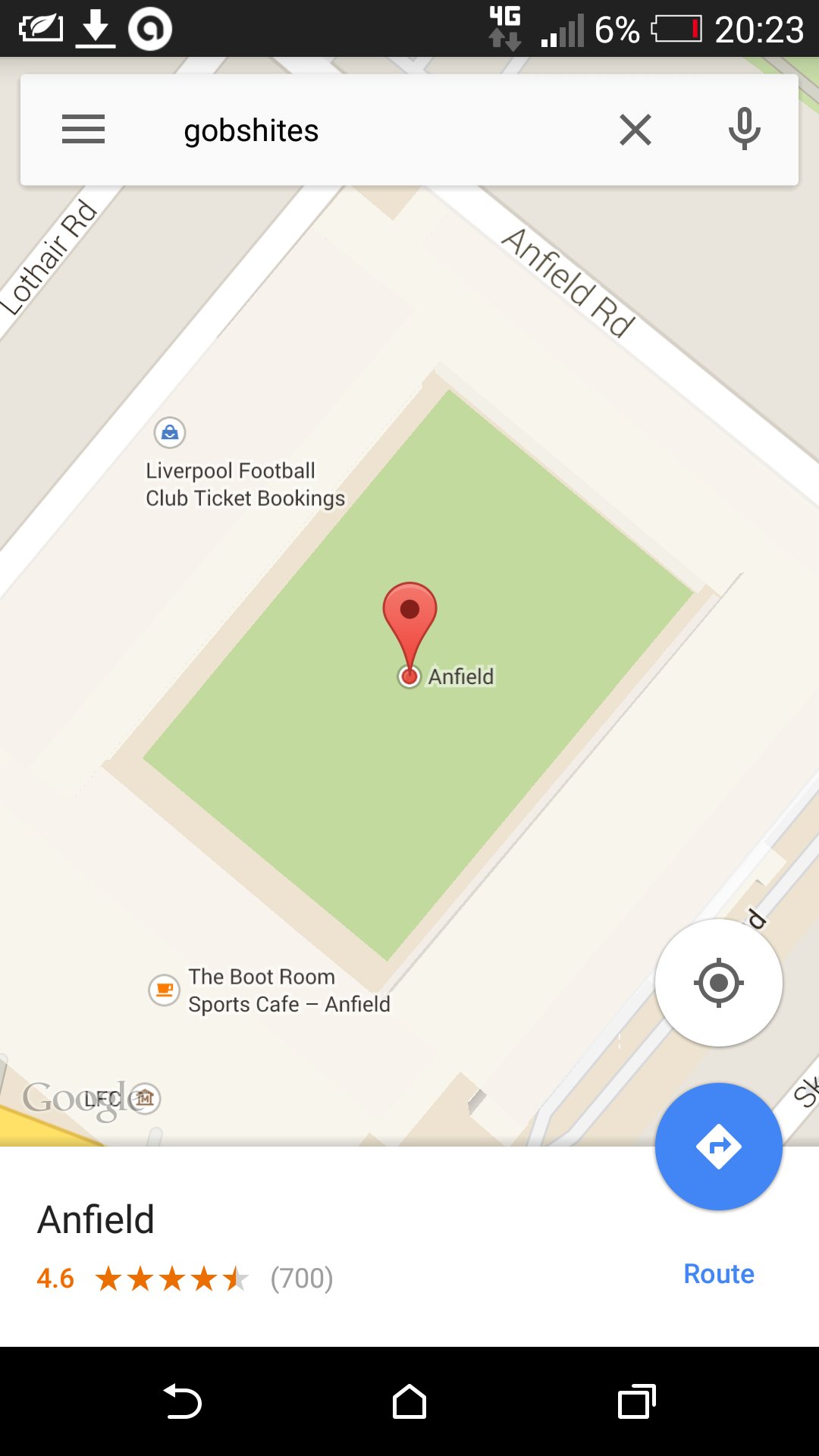 Disclaimer: We have not tested this for ourselves!
Friendly banter or too much? Let us know in the comments…