Legend looks hardly recognisable.
According to the site PrimiciasYa.com, Diego Maradona has undergone a face-lift procedure.
The picture posted on the Argentine site shows the legend together with his young girlfriend, Rocio Oliva, at his house in Dubai.
READ MORE:
Premier League money – new £5.1bn deal.
Seven Top Players Who Could Be Set For Premier League Moves This Summer: Arsenal, Liverpool & Chelsea All Poised To Spend TV Money On New Signings.
(Video) Tottenham Supporters Try To Attack Arsenal Fans At North London Derby.
In the picture below you can see the 'new face' of Maradona: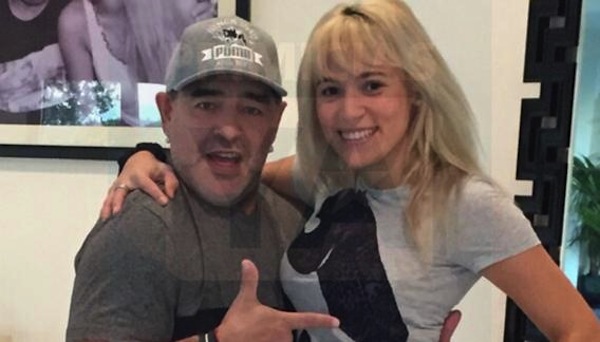 Now compare it with the picture below from a few months ago: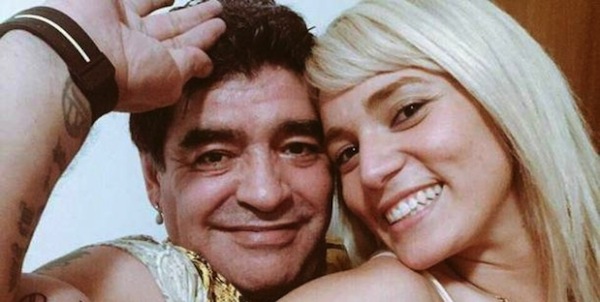 Maradona has always lived his life in the spotlight – though most recently for non-sporting reasons such as a dangerous drug habit, health problems, and other issues surrounding his personal life. He is currently filming the new season of "De Zurda" (a show about sports, politics and culture) together with Argentinian TV star Victor Hugo Morales.