Manchester City have sorely missed Yaya Toure during his time away on international duty…
How important is Yaya Toure to Manchester City? Manager Manuel Pellegrini is confident that his side can keep up their title chase without the Ivorian midfielder, who will be absent from tonight's game with Stoke City.
SEE MORE:
Man City Boss Manuel Pellegrini Denies He's Under Pressure Despite Diego Simeone Rumours
About Time! Man City Ace Frank Lampard Finally Meets New York City Team-mates
'I Have To Be More Consistent' Admits £32m Man City Star
Toure has now returned from his successful Africa Cup of Nations Campaign with the Ivory Coast, but his manager has decided that it's too soon to throw him straight back into the action.
His decision comes despite City having not won any of their last five league games. When asked if his team relied too heavily on Toure, the Argentine responded angrily, saying: "He is a very important player and it is very important to have Yaya back. But we don't just depend on one player. We must win without him."
Are City a one-man team? How do they compare with the other big teams from across Europe? We discuss all that and more below: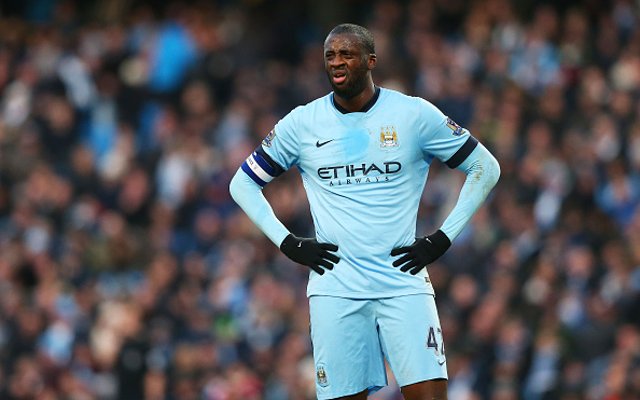 Manchester City – Yaya Toure
One Man Team? – Yes – It's hard to argue with the statistics, Manchester City were within touching distance of Chelsea when Toure left for Africa, he returns to find them seven points adrift and almost out of contention.
SEE ALSO: Man City transfer news