Wayne Rooney has been playing in midfield to accommodate Radamel Falcao and Robin van Persie…
Louis van Gaal has bizarrely revealed that he considers Wayne Rooney to be his best striker, despite the fact that he's primarily played his captain in midfield this season in order to accommodate Radamel Falcao and Robin van Persie.
SEE MORE:
Arsenal, Liverpool & Man United Eyeing Superb Championship Teenager
Man United Defensive Target On Bayern Munich's Radar
Who Does Louis Van Gaal Think His Best Man United Striker Is?
The Red Devils boss, who was quoted by the Daily Mirror, said: "Rooney is maybe our best striker. But I am playing him in midfield because I have to look at which players make the biggest contribution and in what position.
"Rooney is probably giving more of a contribution to the England team when he is playing as a striker. I would also put him in the striker's position if I was the coach of the English team. But it is the composition of the team that is more important than the individual player."
Is the Dutchman right? Click through our list below to see where – and indeed if – Rooney, Falcao and van Persie rank in our list of the top flight's best strikers: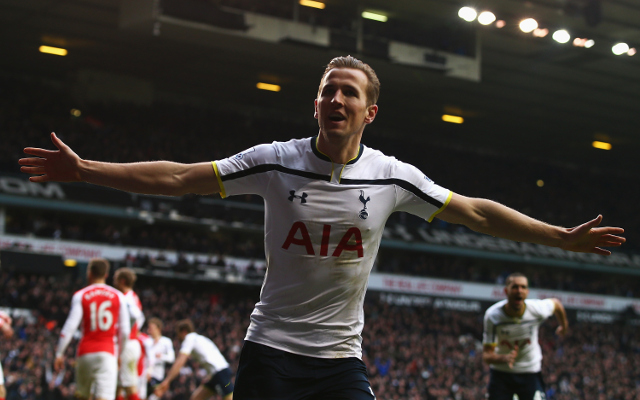 10) Harry Kane (Tottenham Hotspur)
The Spurs youngster has been absolutely outstanding so far this season, scoring 23 goals in all competitions, and undoubtedly has a bright future ahead of him.
SEE ALSO: Manchester United transfer news