Rooney midfield debate drags on, but the debate should be about his future.
Manchester United manager Louis van Gaal has been on the end of much criticism for playing Wayne Rooney out of position in midfield this season, but the stats show he isn't looking that effective wherever he plays at the moment.
SEE ALSO:
Louis Van Gaal Pinpoints Wayne Rooney As The Answer To Man United's Midfield Dilema
Roy Hodgson Backs Wayne Rooney For England Success Despite Man United Goal Drought
Five Manchester United Players Louis Van Gaal's Tactics Have Hit Hardest, Including Di Maria & Rooney
The England international, made club captain by van Gaal at the start of the season, is neither scoring nor creating a great deal this season, and at the age of 29 it is hard to see him ever coming back to his best form.
In that sense it might be wise and forward-thinking of the Red Devils boss to try and reinvent him in a different position; years of playing upfront and being one of the focal points of the team at Old Trafford may be taking their toll on a player who was already a regular in the Premier League for Everton at the age of 17, not to mention a big-money signing and key first-teamer for United shortly afterwards.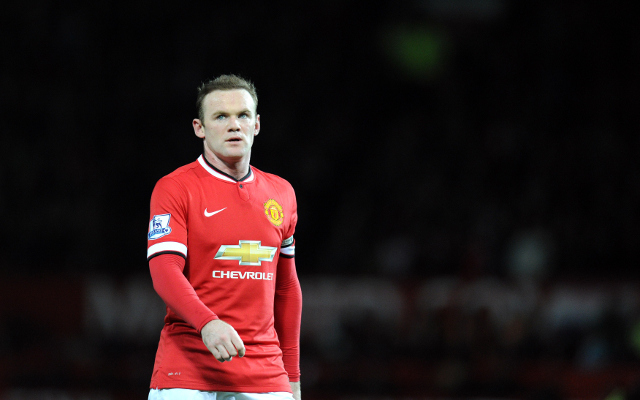 Still, as well as being the victim of burn-out, Rooney has also been on the end of some serious over-hyping for so much of his career.
Although his trophy haul at Old Trafford is fantastic, it is debatable how much of a key role he has really played in their best success, with the likes of Cristiano Ronaldo and Robin van Persie often over-shadowing him in the club's most trophy-laden eras.
The idea that if Rooney loses his touch upfront he could simply slot into midfield is perhaps an irrational one. Yes, he has shown a good range of passing and intelligence as a second striker for much of his career, but this is still a different system with different responsibilities under van Gaal, and stats so far show he isn't really doing what is required in that position.
At the moment, Rooney has eight goals and four assists for the season so far, scoring just two when playing upfront, and getting just two assists from midfield.
In neither role is he really shining, and some of his performances have looked laboured and slow, like a player past his best.
Van Gaal, of course, insists he knows what he is doing – and we may well see some improvement as Rooney grows into his new role – but at the moment it looks like the question is "why play him?" as opposed to "where to play him?"