Footballers are normally some of the fittest people on the planet.
Professional footballers face a rigorous training regime, with their diet, exercise, and fitness all carefully monitored.
SEE MORE
Estudiantes Thrash Ecuador's Independiente 4-0 In Copa Libertadores Qualifier
Power Ranking Successful Fat Players – After David Moyes Claims Man United Stars Were Overweight
David Beckham Labelled 'Fat'…By His Own Daughter
This player seems to have slipped through the net, however.
30 year old Argentine Leonel Nunez recently signed for Ecuadorian side Mushuc Rune who are currently 9th in the country's Primera A.
He used to be thin and athletic, but something's clearly gone wrong. Check out the before and after pictures below!
Before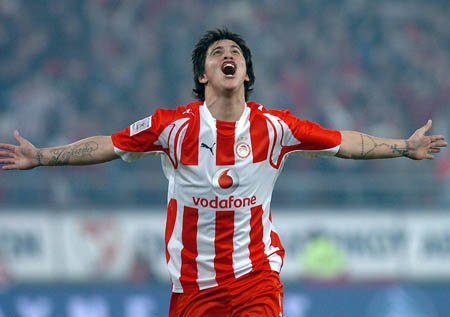 After: