It will soon become obvious which teams have a good chance of winning the trophy…
The re-emergence of the Champions League after Christmas always sparks excitement in football fans and pundits alike. We can once again marvel at the continent's best taking each other on, and as the teams are thrown straight into a knockout tournament.
There's potential for plenty of exhilarating encounters as genuine contenders for the trophy begin to filter through to the latter stages.
SEE MORE:
Champions League news
Barcelona's Luis Suarez Aims Sly Dig At Man City Ace Sergio Aguero Ahead Of Champions League Clash
(Video) Pablo Zabaleta & Javier Mascherano Chat On Skype Ahead of Champions League Encounter
We give the power ranking for the last 16 of this season's competition:
16 – Monaco (Group C winners, 3-2-1, 11 points)
Monaco won their group, but didn't have to play any of the big boys and they are sitting fourth in Ligue 1 and aren't looking likely to mount a title challenge. The Principality side will do well to get past their tie against heavyweights Arsenal as their squad simply isn't good enough.
15 – FC Basel (Group B runners-up, 2-1-3, 7 points)
Did well to qualify from their group, pipping a lacklustre Liverpool to the second placed spot but weren't especially convincing themselves. Basel were given a favourable draw against Porto for the last 16 and have every chance of progression, but that would surely be their ceiling.
14 – Bayer Leverkusen (Group C runners-up, 3-1-2, 10 points)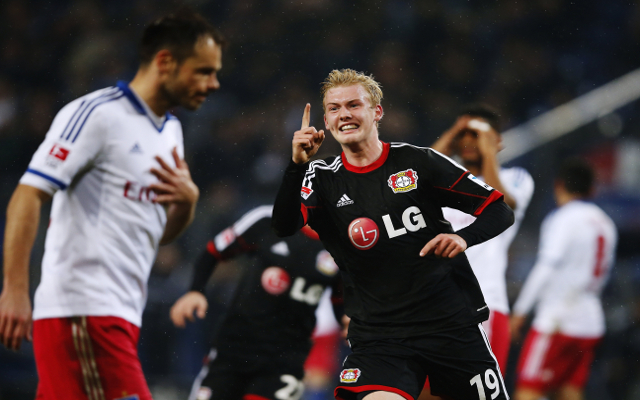 The last 16 is not uncharted territory for the 2002 finalists, though they are struggling at sixth in the Bundesliga. Leverkusen are playing last year's finalists in Atletico Madrid, so a quarter-final place looks a long way off for the side which was humbled 10-2 on aggregate by Barcelona at this stage in 2012.
13 – Schalke 04 (Group G runners-up, 2-2-2, 8 points)
Schalke struggled to get out of the group, having to leave it to the last match day to pip Sporting Lisbon by one point. They are playing Real Madrid in the round of 16 and it really, considering the German side conceded 14 goals in their six group games, should be a routine win for Los Blancos.