Five European stars are close to cementing themselves among Europe's elit.
Lionel Messi and Cristiano Ronaldo seem like they're in a battle of their own to claim Champions League goal-scoring supremacy.
Real Madrid legend Raul was way ahead in the list before the two juggernauts came into prominence.
Judging by age and current numbers, Messi may go onto push the bar so high it will be impossible to reach.
Having said that,  here are some of Europe's stars that have the ability and current statistical stature to become among the greats and exceed legendary figures such as Thierry Henry and Ruud van Nistlerooy.
SEE MORE:
Barcelona's Luis Suarez Aims Sly Dig At Man City Ace Sergio Aguero Ahead Of Champions League Clash
Man City Captain Vincent Kompany: Facing Stoke City Tougher Than Barcelona Clash
Messi Is Better Than Ronaldo According To Arsenal Legend & Former Barca Teammate
 1) Zlatan Ibrahimovic: Current Tally – 43  goals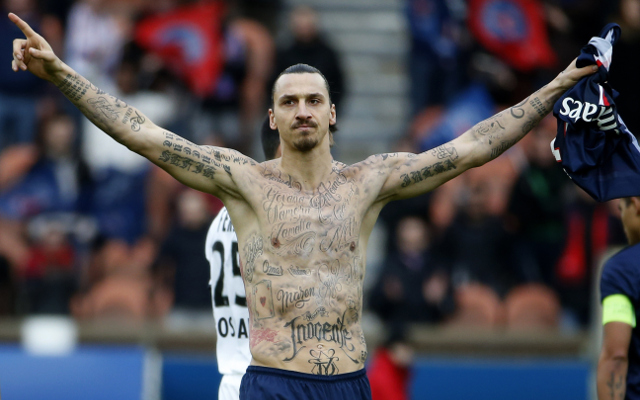 The Paris Saint Germain enigma is currently on 43 European goals and looks set to break into the 50 goal barrier, which would put him alongside the legendary Thierry Henry.
The fact that the Swede plays for a club intent on dominating Europe over the next few years will no doubt boost his chances. Despite being 33-years-old,  Ibrahimovic has shown no signs of waning and is still in his prime.