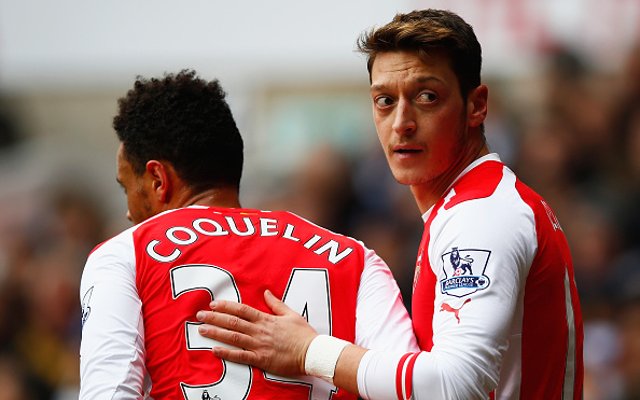 CM) Francis Coquelin, 3
Looked nowhere near as good as his opposite number Geoffrey Kondogbia, and highlighted why Arsene Wenger needs to invest in defensive midfield.
CM) Santi Cazorla, 3
Went forward too much, obviously not used to playing in the deeper role he asked to do.
CAM) Mesut Ozil, 3
Was invisible for much of the game, giving his detractors yet more ammunition to attack him with.
LW) Alexis Sanchez, 5 
Not his usual self, but it isn't his fault that the team couldn't defend. Had a few moments where he looked like making a difference.
RW) Danny Welbeck, 5
Willing to run as usual, but didn't add a huge amount of anything else.