The tournament may not be all bad…
A FIFA task force, including Premier League chief executive Richard Scudamore, yesterday met to discuss the solutions to the hosting of the Qatar 2022 World Cup, coming to the conclusion that a winter World Cup, starting in November and having a December 23rd final, would be the best recommendation.
SEE MORE:
Qatar 2022 World Cup news
Why Qatar 2022 World Cup criticism is clearly not motivated by racism
How Winter Qatar World Cup Impacts 2022/23 Premier League Season
The decision has caused uproar in European football, as it is now likely that seasons of leagues up and down the continent will be decimated due to the tournament, not least in England's Christmas fixture campaign.
The news of a Qatar 2022 World Cup is not all bad though, here are five reasons to be positive:
Giving other countries a chance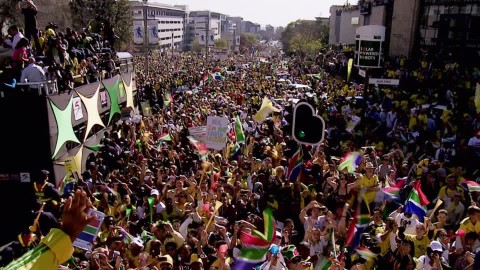 A World Cup in Qatar presents the first time a Middle Eastern country will have hosted the tournament and continues FIFA's commitment to making football a truly global export.
USA saw the benefits of this in 1994, followed by Japan and South Korea in 2002 and South Africa in 2010, we will now see Russia in 2018 and of course Qatar in 2022. Seeing how much of a frenzy was whipped up for each one of those tournaments, yet more excitement to a nation simply trying to be part of football's global family can't be bad.