Liverpool and AC Milan are amongst those with celebrity shareholders…
Hollywood actor Russell Crowe recently hinted on Twitter that he may make  an offer to buy a stake in Championship club Leeds United. The New Zealander has been a fan of the of the club since childhood.
SEE MORE
Leeds United Transfer News
Prospective Leeds United Buyer In Jail Over £3m Fraud
FA Explain Decision to Acquit Leeds United Defender Giuseppe Bellusci Of Racial Abuse Charge
Here are five other celebrities who put some money in to football clubs…
5) Elton John, Watford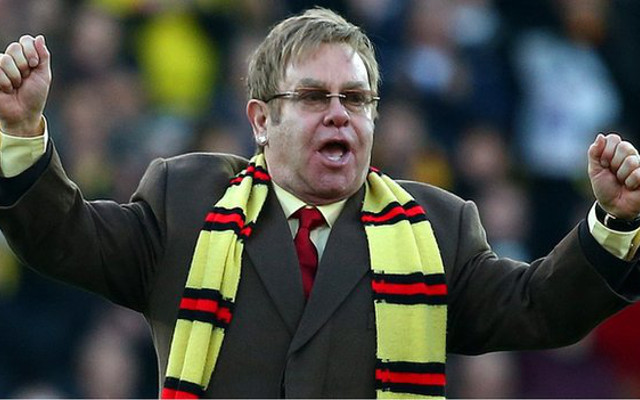 The popstar bought the club in 1976, becoming its chairman in doing so. The stint as owner was very successful, with the team becoming FA Cup and top flight runners up in 1984 and 1983. Even when he sold the side in 1987 Elton has stayed as lifelong president, and has a stand named after him at Vicarage Rd.