A night to forget for all involved…

It would be easy to say the entire Arsenal team were inexplicably and unprofessionally abject against AS Monaco that all should be on this list but it would be too galling to completely eviscerate 14 players.
SEE MORE:
Arsenal transfer news
Five Things We Learned From Arsenal's Disgraceful Display In Europe, Featuring Ozil & Giroud Analysis
You're A Fake! Arsenal Legend Bob Wilson Slams Arrogant Piers Morgan
In what was supposed to be the easiest last-16 tie to call, Arsenal paradoxically surprised yet predictably collapsed against the French side losing 3-1.
The quarterfinals look like a pipe-dream for the north London side now after such a abject display both collectively and individually.
In that vein, CaughtOffside thought it would take a look at the Gunners five worst performers against the Ligue 1 side, the unfortunate few who should hang their heads in shame.
5) Theo Walcott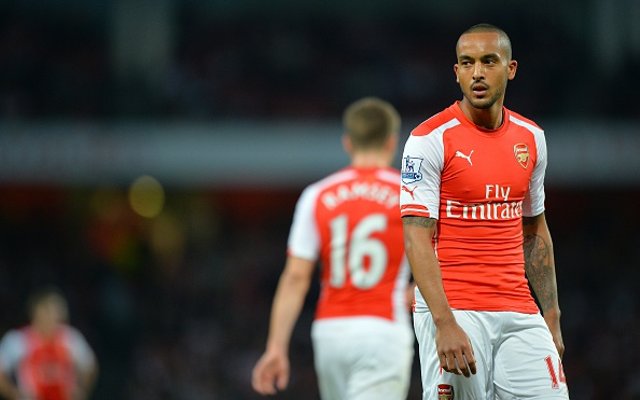 Coming on in the second half, Walcott almost immediately set about creating a chance that was well fashioned but missed.
He then preceded to block a glorious opportunity for Danny Welbeck on the rebound and do little to nothing of note for the rest of the night.
Perhaps more alarmingly, it was his behaviour when leaving the pitch that will cause more concern, reportedly getting into a spate and making gestures to his own supporters.