The German has been blasted for his performance against Monaco. 
Arsenal attacking midfielder Mesut Ozil has been blasted for his dismal performance in the embarrassing defeat on home soil to AS Monaco in the Champions League on Wednesday night.
At a whopping £42.5m, a club-record spend for the Gunners, the German has failed tremendously to live up to his price-tag.
We take a look at some of the best, and cheapest, playmakers in the Premier League, that put Ozil to shame…
READ MORE:
Arsenal's Mesut Ozil Flops On Big Stage… Again! Who's To Blame?
Twitter Rage! Angry Arsenal Fans Pick On Mesut Ozil After £42.5m Man Is Invisible Vs AS Monaco
Arsenal 1-3 AS Monaco: Player Ratings With Per Mertesacker the Worst of the Bunch Following Night Of Horrors
Santi Cazorla – Arsenal – £16m
2014/15 goals – 7
2014/15 assists – 8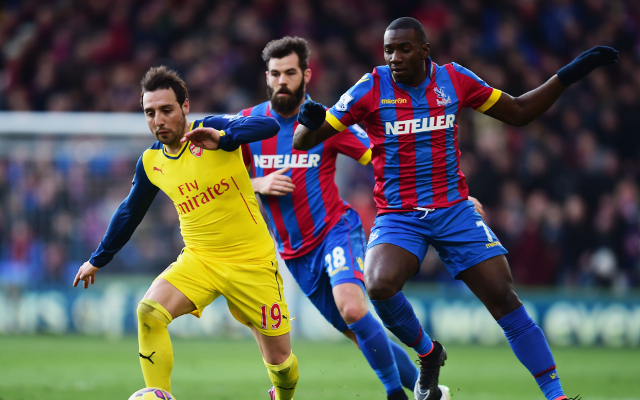 An instant hit at the Emirates, Santi Cazorla has gone to establish himself, not only as a mainstay in the Arsenal team, but as one of the best playmakers in the Premier League.