Ten of the most shameful incidents in football's recent past.
Racism is unfortunately still massively prevalent in football. Whether it be in the form of visible abuse on the pitch, to institutional problems in the boardroom, the notion that racism is no longer an issue in football is simply a fallacy.
SEE ALSO:
(Video) Chelsea fans racism – Blues supporters kick a black man off a Paris Metro
(Video) West Ham fans sing anti-semitic chants
(Video) Racism at Feyenoord vs Roma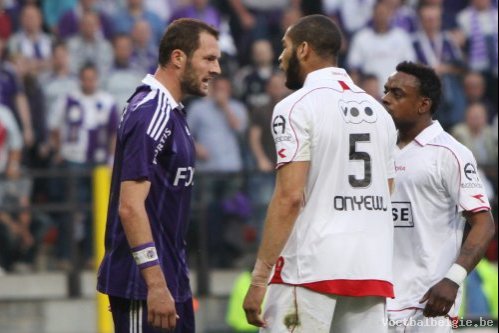 Oguchi Onyewu vs Jelle Van Damme
The big American defender had a run in with the Belgian striker in 2009 when he was plying his trade with Standard Liege. According to Onyewu, who has also been physically attacked by racist fans in Jupiler League, claimed that Van Damme called him a 'dirty ape' during a championship game between Standard and Anderlecht.
Van Damme attempted to counter by claiming the USMNT star had called him a 'dirty Flemish' first. Two weeks later Onyewu sued Van Damme in an attempt to highlight the case.