Plenty of reason to forget about this defeat quickly, Reds fans…
Liverpool and Tottenham Hotspur both exited the Europa League on the same night, both to teams one feels they could've beaten if there had been more at stake. It's plainly obvious by now that no one cares that much about this second-rate competition…
SEE ALSO:
Why Liverpool Boss Brendan Rodgers Was WRONG To Hook Mario Balotelli Last Night
Four Reasons Premier League Teams Are So Horrible In Europe After Bad Week For Arsenal, Liverpool & Co.
Liverpool transfer news
Liverpool in particular have more to play for this season and could do without the destraction. Last season Brendan Rodgers' side really benefitted from a lack of European football in midweek, allowing his team to really focus on the domestic competitions and build strong momentum on their way to almost winning a memorable league title.
Okay, there's nothing quite that glamorous up for grabs this season, but last season's consolation of returning to the Champions League still made it a worthwhile campaign, and that is where they really wanted to be this season, not slogging it out in the Europa League.
Liverpool's superb recent form in the Premier League can see them catch their rivals and finish fourth. This looked almost unthinkable just a couple of months ago as they trailed far behind after an awful start, but there is now the very realistic hope of bringing Champions League football to Anfield for a second year running.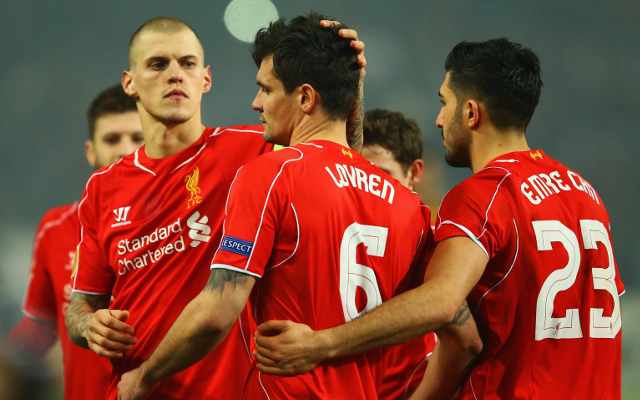 As well as that, Liverpool will be looking at the teams left in the FA Cup and fancy themselves as big favourites to win the competition. One of Arsenal and Manchester United will be knocked out by the time the semi-finals come, and the Reds will surely be in the draw after facing Championship side Blackburn Rovers at home in the quarter-finals.
Ask any fan of any English club which trophy they'd rather win – the FA Cup or the Europa League – and you'll always get the same answer. The world's oldest club competition will simply always hold far more prestige than a tournament devised for those who aren't good enough to be playing at the top level of European competition.
Rodgers has done a fine job of turning things around this season in a situation many managers wouldn't have coped with. Losing Luis Suarez was a huge blow, as was missing Daniel Sturridge for so much of the campaign, and yet there are still plenty of things for the club's fans to be positive about as we head into the final months of the season.