Liverpool's centre-back finds himself in good company
The pressure of a penalty kick can be too much for some players. Kicking the ball on target from twelve yards never takes on as much importance as it does during a nail-biting shootout. You can cement yourself as a hero – or a villain – within seconds.
READ MORE:
Liverpool Transfer News
(Tweet) Carragher Quick To Troll Lovren After Penalty Miss
(Images) The Best Dejan Lovren Memes As Defender Sends Liverpool Crashing Out Of Europe
Perhaps that is what Liverpool centre-back Dejan Lovren – who has struggled to win over the Anfield faithful this season – was thinking when he put his hand up to take the fifth penalty for his side in their Europa League clash against Besiktas. The one thing Lovren couldn't afford to do, with so much negativity coming his way, was miss.
But the Croatian is in decent company, as many a great, good, and a not so good player have missed a crucial spot-kick, here's the top five that now stand alongside the former Southampton man…
5. Darius Vassell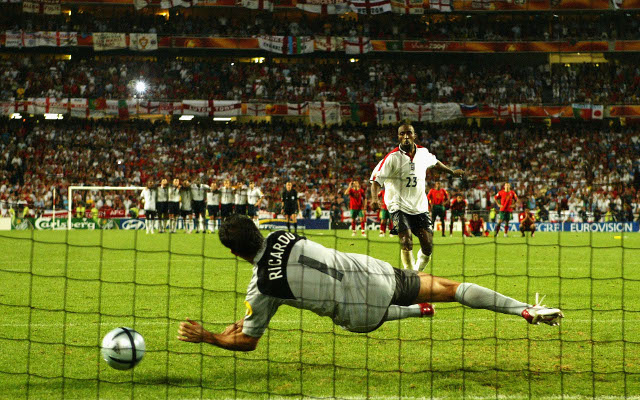 It is a pub quiz question waiting to happen that Darius Vassell was the man who missed the penalty that led to England being knocked out of Euro 2004. Portuguese keeper Ricardo was so confident he would save the Aston Villa striker's attempt, that he removed his gloves before Vassell's feeble effort, before calmly scoring the winning spot-kick to send the hosts into the semi-finals.