Counting down five cases of mistaken identity, where the wrong player has been booked or sent-off…
Sunderland were left feeling hard done by this afternoon, after Wes Brown was wrongly dismissed against Manchester United. As the following list proves, it's not the first case of mistaken identity.
SEE MORE:
Former Man United Chief Backs Sepp Blatter's Winter World Cup Suggestions
Man United Transfer Target Closing In On Shock Exit From Spanish Giants
Manchester United transfer news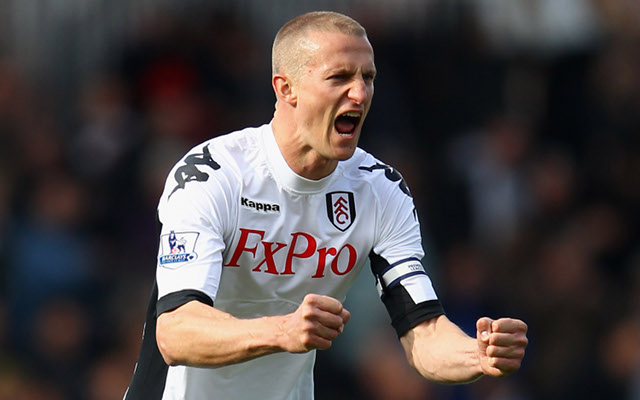 5) Stephen Kelly & Brede Hangeland (Fulham vs Roma, 2009)
Fulham were on the verge of a famous victory, leading 1-0 through Hangeland's early header, but their night was spoiled 20 minutes from time. Kelly brought down John Arne Riise, but the referee showed the red to Hangeland. The Fulham players eventually persuaded the official that he had the wrong man, so he told Kelly to go instead!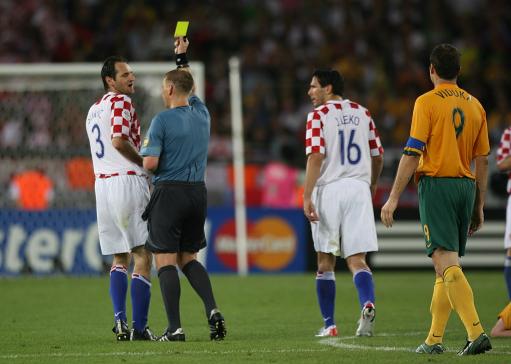 4) Graham Poll & Josip Simunic (Croatia vs Holland, 2006)
English official Poll became one of only 14 referees to have been sent home from the World Cup, after giving three yellow cards to the same player. The game ended 2-2, and Poll later revealed that he'd written the defender's number down on the wrong side of his card, leading to the mistake.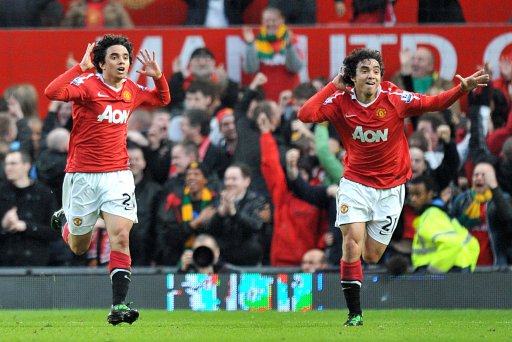 3) Rafael & Fabio (Manchester United vs Barnsley, 2009)
The Brazilian twins certainly looked very similar in their early days at Manchester United, making this one slightly more forgiveable. Chris Foy booked Fabio during the League Cup tie against Barnsley, leading to United registering an appeal over the booking. The Red Devils won the game 2-0.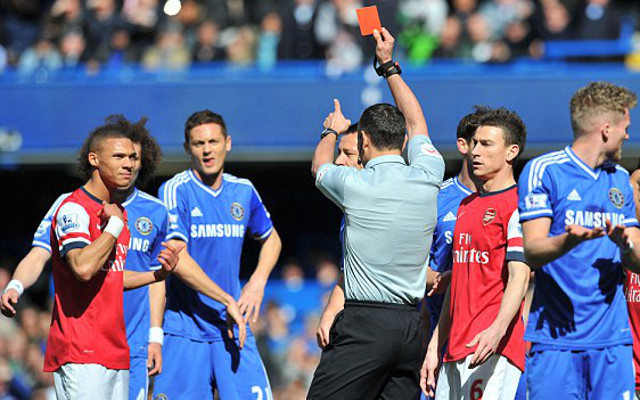 2) Alex Oxlade-Chamberlain & Kieran Gibbs (Arsenal vs Chelsea, 2014)
Andre Marriner sent off Gibbs instead of Oxlade-Chamberlain, who had handled a shot from Chelsea forward Eden Hazard. Arsenal were already trailing 2-0 when the former received his marching orders, and the Blues went on to win 6-0 in Arsene Wenger's 1000th game in charge of the Gunners.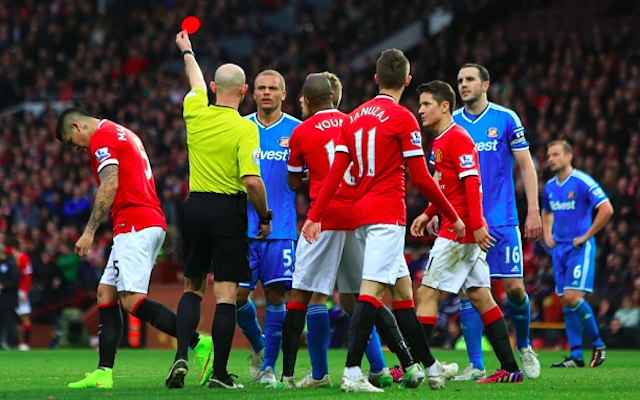 1) Wes Brown & John O'Shea (Sunderland vs Manchester United, 2015)
The former Manchester United duo were involved in the most recent case of mistaken identity. O'Shea hauled down Radamel Falcao in the penalty area, only for Roger East to send off Wes Brown. The latter had been close to the Colombian as he took his tumble, was clearly not at fault for giving away the spot kick.