Liverpool and Arsenal have both had their detractors in 2014-15.
Arsenal boss Arsene Wenger is once again under pressure after a shocking performance in the Champions League this week, while Liverpool's form between August and December left some fans calling for Rodgers' head.
SEE MORE
Crucial Update On The Future Of Arsenal Target William Carvalho
Arsenal Boast £11.1m Profit As Club Publishes Financial Results
Arsenal's Rebuilding Job: Three Quality Signings Wenger Could Make With £50m Budget, Including Man Utd Target
One thing neither side can be accused of, however, is being too reliant on one goal-scorer – that's despite the commonly held belief that Arsenal are too dependent on Alexis Sanchez and Liverpool on Daniel Sturridge.
The two sides top the list of most different scorers this season – both with 14. Chelsea, City, Newcastle, West Ham are all tied on 13.
Check out the graphic below: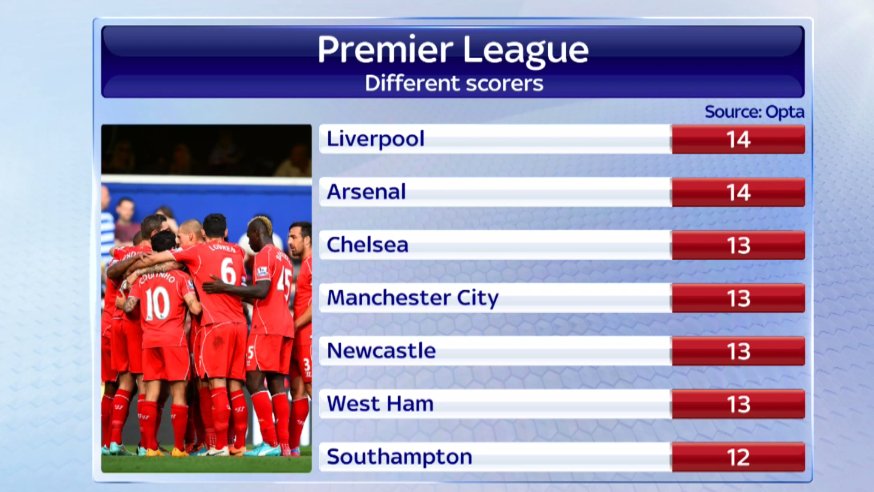 (Image credit: SkySports)