Jammy Beckham Jr gets a free pair of kicks.
Brooklyn Beckham may have seen his pride dented recently after being told that he is to be released by Arsenal at the end of the season, but he can at least console himself with a slick pair of Yeezy's.
Read more:
Read more Arsenal fc news.
Available for anywhere between £350 to £3,000, the shoes are in high demand, but Kanye has obviously reserved a select few for preferred clientele.
Brooklyn Beckham will undoubtedly be a high profile name to wear the sneaks, and the 15-year-old took to Instagram to thank the rapper for his free gift.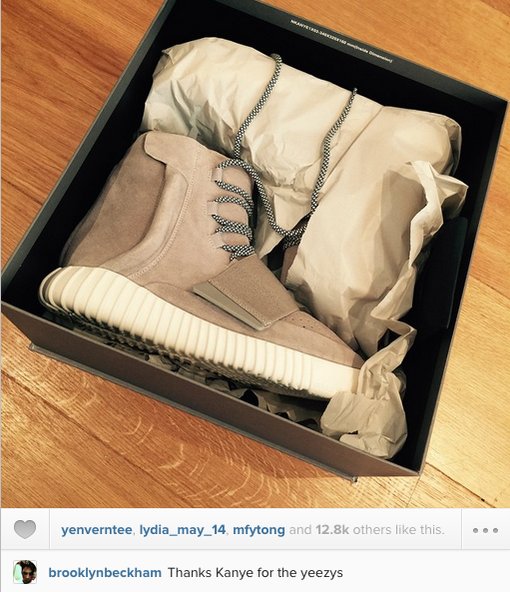 He posted the image with the caption "Thanks Kanye for the yeezys".