While the likes of Jose Mourinho and Carlo Ancelotti won't be going anywhere, here are ten top manager who might be tempted into a move…
The Manchester City hierarchy appears to be growing steadily more frustrated with manager Manuel Pellegrini. The Chilean's side have already been knocked out of two cup competitions, and face daunting deficits in both the Premier League title race and their Champions League clash with Barcelona.
SEE MORE:
Man City On Alert As Diego Simeone Stalls On Signing New Atletico Madrid Deal
Liverpool Fearful As Manchester City Hover Around Main Man
Man City transfer news
Already this week they've been linked with Atletico Madrid boss Diego Simeone, as well as shock move for Liverpool's Brendan Rodgers. That got us thinking – if City, or any big club around Europe sacked their manager tomorrow, who would they be most likely to go for?
We can probably rule out both Jose Mourinho and Carlo Ancelotti – who look firmly committed to Chelsea and Real Madrid respectively – but is there any other manager on the continent who could not be tempted away by a superior offer?
In the list below, we rank our top ten candidates for this phantom job. These are some of the biggest and best managerial names around, but click through to find out who would be our favourite: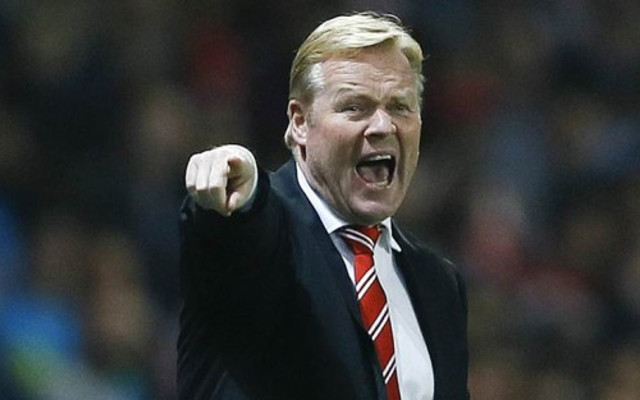 10) Slaven Bilic (Besiktas)
Enjoyed huge success with the Croatian national team, and is now also doing well in Turkey. He guided Besiktas to a memorable Europa League win over Liverpool last week, and has also pushed Tottenham and Arsenal close this season.
9) Ronald Koeman (Southampton)
The Dutchman has done an oustanding job in the South Coast so far this season. After starting the season needing to rebuild almost his entire squad, he has done so to great effect, leading the Saints to within touching distance of the top four.