Vincent Kompany's Manchester City teammates have been forced to issue a rallying cry for their stranded captain…
Manchester City captain Vincent Kompany has had to learn the hard way that no Premier League player is 'undroppable', having been left out of his side's mid-week fixture against Leicester City.
SEE MORE:
Joe Hart Backs Man City Captain Vincent Kompany To Make Quick Return To Form
Ranking World Football's Ten Most Wanted Managers – As Man City Step Up Interest In Liverpool Boss & Diego Simeone
Man City transfer news
His teammates have moved quickly to reassure him over his future, with goalkeeper Joe Hart claiming that he expects the Belgian to make a swift return to form, and to the starting line-up.
However, his indifferent form is a warning to some of the Premier League's other top stars, many of whom have also been out of sorts so far this year. In the list below, we rank ten regular appearance makers who deserve a little more time on the sidelines: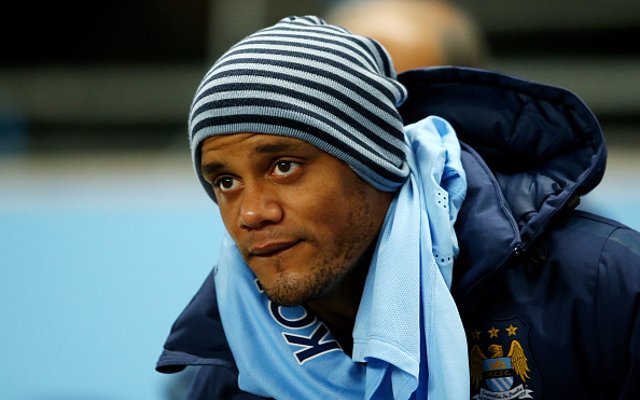 10) Vincent Kompany (Manchester City)
The City captain has become renowned as one of the Premier League's top defenders, but he's been anything but in recent games, and was ripped apart by Liverpool last weekend.
9) Christian Benteke (Aston Villa)
Once thought of as one of the deadliest strikers in the Premier League, the Belgian simply hasn't produced for Villa so far this season. With just three Premier League goals, he needs to do more if they're to stay up.