Monday evening's FA Cup clash will be crucial, but will it live up to these ten memorable matches?
Manchester United's FA Cup quarter-final against Arsenal on Monday will undoubtedly be a defining moment of this season. The loser will see their chances of silverware all but evaporate, while the winner will be two games away from lifting a trophy.
SEE MORE:
Arsenal Legend's Son Hoping To Become An Invincible Like His Dad
Manchester United & Arsenal Compete For Signing Of PSG Midfielder
Arsenal transfer news
However, a game's importance to the two teams involved is no guarantee of an enjoyable fixture for the neutrals. United and Arsenal have enjoyed many memorable fixtures over the years, and it will have some way to go to live up to this top ten…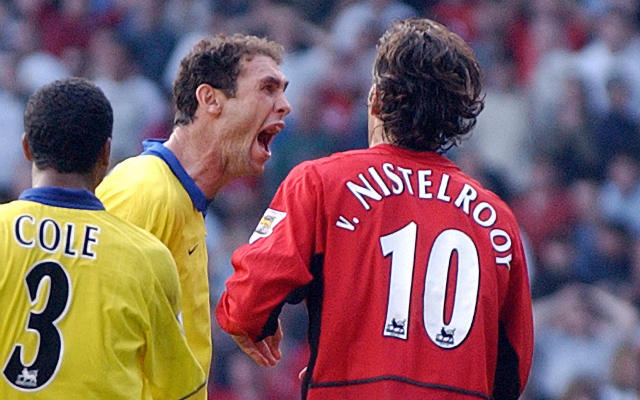 10) Manchester United 2-1 Arsenal (FA Cup Semi-Final Replay 1999 A.E.T)
This game will forever be remembered for Ryan Giggs' chest hair! A wonderful solo goal saw the Welshman tear off his shirt as he sprinted down the sideline. United had earlier led through David Beckham, before Dennis Bergkamp took the game into extra-time.
9) Manchester United 0-0 Arsenal (Premier League 2003)
Not a memorable game in terms of goals, but it's hard to forget Martin Keown's clash with Ruud Van Nistelrooy. The defender was angered after the Dutchman's 'play acting' got Patrick Vieira sent-off, and made that clear after the striker missed a late penalty.