Pulis on tactics, signing Darren Fletcher, working with Saido Berahino, and more.
West Bromwich Albion manager Tony Pulis has done a one-on-one interview with former Arsenal striker Ian Wright for the Sun, and ended up comparing himself to a legendary Gunners manager.
SEE ALSO:
Former Man United Midfielder Darren Fletcher On Why He Needed To Leave Old Trafford
(Video) Should Alan Hutton Be Banned For Nuts Tackle On Saido Berahino?
West Brom news
The former Stoke City and Crystal Palace boss only recently took over at the Hawthorns, but has made an immediate impact once again at a club fighting against relegation.
Wright lauded Pulis for his work at saving struggling sides, but the Welshman insisted the Baggies are not safe from danger yet.
"We are maybe still eight points away from being safe. We must play Liverpool, Manchester United, Newcastle, Chelsea and Arsenal in our last five games — so it's nip and tuck," he said.
Asking about Pulis' tactics, Wright spoke of his time working with the ultra-defensive George Graham at Arsenal, with Pulis admitting his approach to the game is similar.
"I'm similar to George," he said. "The most important thing is to get the team set up to not concede. But I do have a better group of passers than I had at Palace. They don't have the pace I had there but can handle the ball in very difficult situations."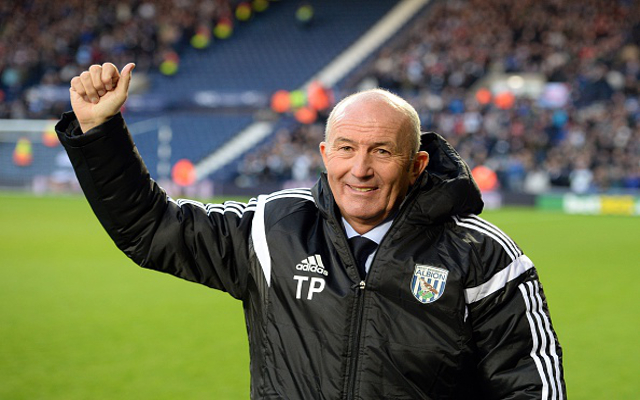 Speaking about the signing of Darren Fletcher this January, Pulis hailed the former Manchester United man as a real character and someone who has made a great impression since joining.
"He's been fantastic. He's a proper old-fashioned player. He looks after the dressing room. There is not that many people around in the game today who are proper characters," he said.
"He just loves football. He is well into the video analysis. Everything we do in reviewing matches and preparing the team, he wants to know about it. The group love him."
Fletcher has also been influential in helping keep highly-promising youngster Saido Berahino grounded after a superb season on the pitch marred by some poor behaviour off it, though Pulis insists the England hopeful is a good guy.
"Fletch has spent time with Saido. The other lads have been good too," he explained.
"They've seen a different side to Saido in the past month and have warmed to him. He just came in a bit head-strong. Look, he has got 18 goals and he's just 21. He's a goalscorer, has a great right foot, left foot and is good in the air. And his anticipation and balance are first class. So he is going to be a player.
"He has to be the best player he can possibly be and that's what I've been talking to him about."