The Gunners are close to competing on all fronts.
When Jose Mourinho said (via the Independent) the he wasn't sure as to why Arsenal were not competing at the top of the Premier League with his Chelsea team and Manchester City, many brushed it off as simply tongue in cheek from the Portuguese coach.
SEE MORE:
Arsenal FC transfer news
Arsenal Lead CHASE to Sign £26m Barcelona Star Pedro
Sir Alex Ferguson Tells Piers Morgan to 'F**k Off' Following Arsenal Win Over Man United
However, once he started to reel off the names in the Arsenal squad the strength in depth is apparent and with that quality all over the pitch, Arsene Wenger really should be looking to deliver a Premier League title soon.
For many years, financial constraints coupled with the lavish spending from the likes of Chelsea and Manchester City has meant that a sustained title challenge was never a realistic possibility.
But Arsenal have since moved into a new phase and are able to buy some of the world's top talent, like Mesut Ozil and Alexis Sanchez with Wenger confirming that the spending is set to continue.
Here are three positions Arsenal need to strengthen in, providing that the Gunners keep most of their star player, with targets for each position.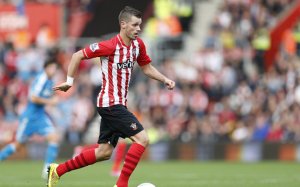 1. Holding Midfielder
Francis Coquelin has been a revelation so far and his addition to the squad was certainly needed, but what happens if he picks up the customary Arsenal hamstring injury? The Gunners would then be back to square one and looking around the squad for a player to do the job adequately realising that they don't have one. With the futures of Abou Diaby, Mikel Arteta and Mathieu Flamini less than secure, Wenger maybe looking to revamp his midfield options.
In terms of targets, talk surrounding Morgan Schneiderlin will not disappear and Geoffrey Kondogbia put in a wonderful performance against Arsenal in the Champions League to remind many of his qualities.