Chelsea play host to PSG tonight as the two sides do battle at Stamford Bridge in the second leg of their Champions League last-16 tie.
SEE MORE:
Chelsea news
2014-15's Top 10 Statistically Best Champions League Players: Two Chelsea Stars Ahead Of Cristiano Ronaldo
(Video) Chelsea Legend Didier Drogba Celebrates 37th Birthday! Five Of His Best Blues Moments, Including Epic Goals Vs Barcelona & Man United
The Blues hold a slight advantage after Branislav Ivanovic's away goal in the French capital at Parc-des-Princes and while the game will undoubtedly be an unpredictable affair, we're pretty confident in at least five tweets you will see tonight.
(Courtesy of the Mirror)
The celeb fan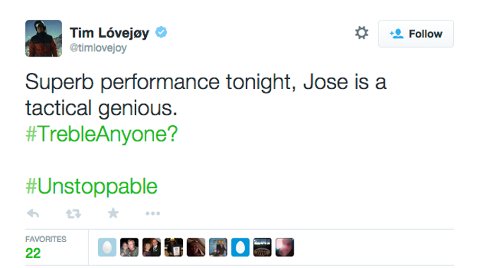 With fans like Tim Lovejoy, it'll only be a matter of time before that when there is an inevitable controversial moment, or after the final whistle, there will be some celebrity adding their thoughts or gloating to the internet.
Park the bus joke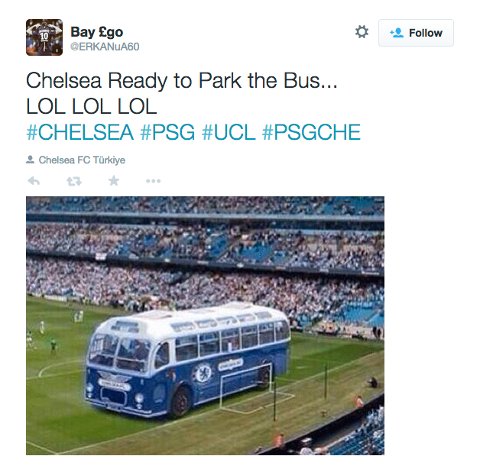 The Blues don't need to score tonight as they hold the slight advantage of an away goal. We've Chelsea put in some pretty dour displays in Europe to grind out results and the game tonight could be another similar game.
David Luiz and Zlatan can't handle Terry and Cahill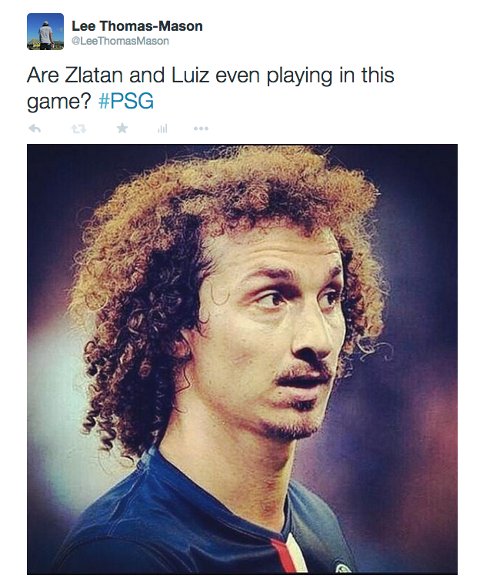 Gary Cahill and John Terry will have to work overtime to keep both Zlatan Ibrahimovic and Chelsea old-boy David Luiz quiet on their return to Stamford Bridge. If PSG haven't scored after the first twenty minutes you can bet your bottom dollar on a tweet like this.
A touch of class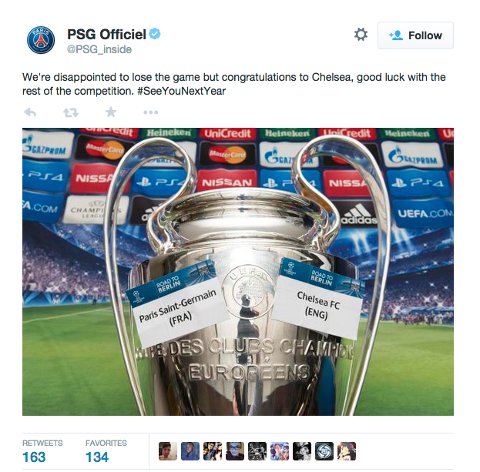 PSG's Twitter account has tried desperately to be the king of banter previous to this tie, doing much the same last year. In an attempt to win English football fans round for another year, they'll no doubt have a bit of humility should they be defeated.
No hard feelings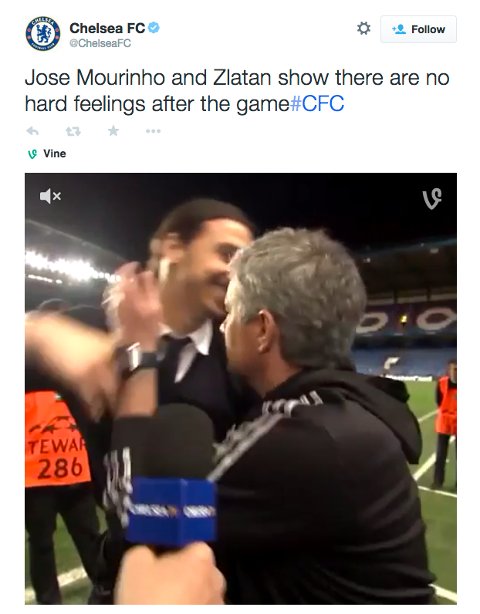 You just know that there will be some issue with these two during the game, whether Jose tries to time-waste or just gets in Zlatan's way. Chelsea will be desperate to prove it was in the heat of the moment and take to social media as soon as possible.