We know Phil. Bad times…

Whilst Manchester United might have been linked with another huge summer transfer splurge on the likes of Mats Hummels and Edinson Cavani, the knock-on effect will be a number of names may find this is their last season at Old Trafford.
SEE MORE:
Man United transfer news
Man United Prepare For Incredible Summer Transfer Window: FOUR Signings & TEN Possible Sales!
(Video) Did Man United's Angel Di Maria Call Michael Oliver A 'Son Of A B****' After Arsenal Red Card?
The Daily Telegraph suggest as many as six could be on their way out come the end of the current campaign, find out who is being cut below:
Phil Jones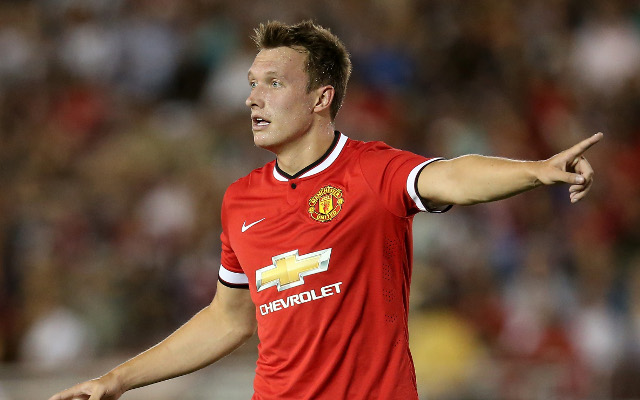 The curious question of why Phil Jones took corners for United earlier this season might be one that plagues supporters for generations to come but it will likely be an event that will have to be shown on video rather than live and in the flesh as the defender is set for the chop if van Gaal gets his way.