Chelsea crashed out of the Champions League last night in the last-16 against Paris Saint Germain despite twice taking a lead at Stamford Bridge.
SEE MORE:
Best Memes From Chelsea Vs PSG Champions League Classic!
(Tweets) Manchester United & Liverpool Stars Enjoy Chelsea Defeat To PSG
(Image) Mourinho Tactics? Every Single Chelsea Player Pressured Ref In To Ibrahimovic Red
The Special One is hardly looking that this morning with the many predictions at the start of the season of a year of untold success for the Blues looking a far-off pipe dream.
His and Chelsea's European hopes are in tatters following this latest damaging defeat and it waits to be seen how this will affected their domestic campaign.
But how does the PSG loss rank with some of the other significant losses of Jose's predominantly spotless career?
Atletico Madrid 2-1 Real Madrid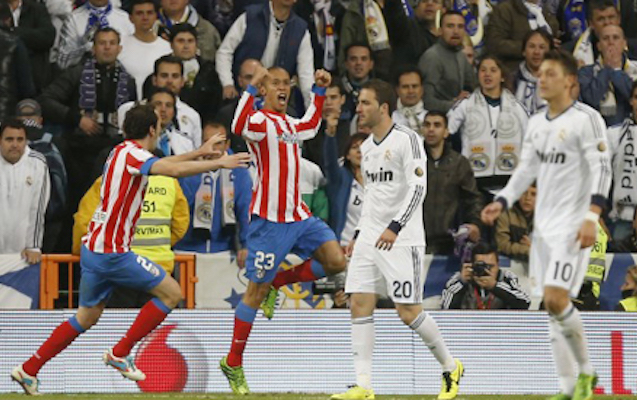 In the self-labelled "worst season of my life", Madrid failed in their only chance for silverware in 2013 with a defeat to Atletico Madrid.
To make matters even worse, the venue chosen for the bout was the Bernabeu itself with the match finishing 2-1 thanks to a Joao Miranda header deep into extra time.
The match saw 14 yellow card, two reds and Mourinho sent to the stands whilst it was the first time since 1999 that Atleti had beaten their fiercest rivals.