Chelsea's surprise exit from the Champions League this week may look like grim news for fans of English football, but it could be that this result sparks Arsenal and Manchester City into life ahead of their games next Tuesday and Wednesday.
SEE ALSO:
WATCH! Top 10 Champions League goals of the week, including Chelsea & PSG strikes, plus Cristiano Ronaldo bullet header… Vote for your favourite!
Ranking The Top Five Leagues In European Football: Premier League Drops After Chelsea's PSG Loss
Arsenal news
With poor first-leg results for both sides, it looks increasingly like Chelsea's exit from Europe at the hands of Paris Saint-Germain signals the end of Premier League representation at this level for the 2014/15 season, but that need not be the case if England's remaining two participants can learn from the fine display of Stamford Bridge's French visitors.
With 1-1 at home in the first leg a far from ideal result for PSG, Laurent Blanc's side also got off to a nightmare start in London as their star player Zlatan Ibrahimovic was unfairly sent off in the first half. From that point on, the visitors played without fear and with a surprising amount of freedom in an away game at this level, certainly in comparison to their drab showing at Stamford Bridge when defending a 3-1 aggregate lead last season.
With nothing to lose, PSG went for it, sensing an opportunity to punish Chelsea by scoring the crucial away goals to decide the tie. Arsenal and City will also have big deficits to overturn in their games, but can similarly give their opponents a scare as they play away from home.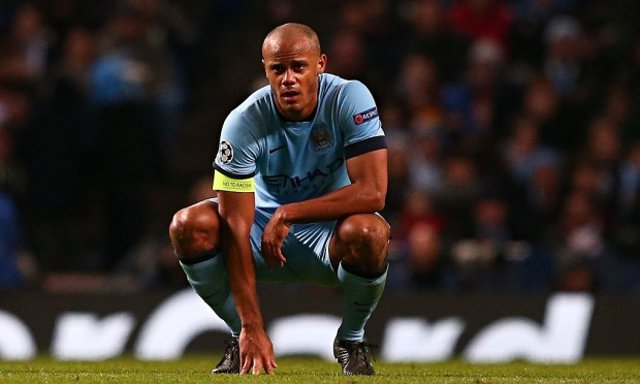 Barcelona may be in fine form this season, but have shown several times that they are not unbeatable. City, meanwhile, have come back from the dead before in this competition. Although few would argue they are yet to achieve their true potential at this level, thrilling comeback wins over Bayern Munich this season and last show that they can have reason to believe in their character and fighting ability when they travel to the Nou Camp.
Arsenal have also shown they won't go down without a fight in seemingly impossible games before. In the two seasons prior to this one, the Gunners trailed Bayern Munich in their first leg matches but produced fine performances at the Allianz Arena to reduce the deficit, coming particularly close after drawing level on aggregate in the 2012/13 season. The year before that, they went 3-0 up at half time against AC Milan to make it 4-3 on aggregate, and nearly took it to extra time as Robin van Persie missed a good chance late on.
Is it beyond City to win 3-2 at Barcelona, or for Arsenal to score three away to Monaco? Certainly not. PSG have shown this competition can be unpredictable, and that great sides always have something left in them, even if the first leg doesn't go to plan.
With Chelsea running away with the Premier League this season, what better motivation for these two sides to restore some pride for their respective seasons?