Two juggernauts of English game are in constant battle – and race for the top four will almost certainly be between Reds and Red Devils…
Despite the rise of Everton and Manchester City, the derby in the north West of England remains between Liverpool and Manchester United which speaks volumes regarding the rivalry which has dominated English football over the past two decades.
SEE MORE:
Liverpool transfer news
Manchester United transfer rumours
Respected Journalist REVEALS Reasons for Man United Star's Poor Form
However, we're here to settle the debate and profess that Liverpool are indeed better than Man United.
1. Only one team are true 'Reds'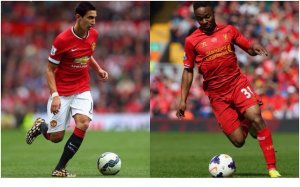 Both teams claim to be true 'Reds' but on Liverpool have stuck to the tradition over the years whilst Man United have succumbed to commercial pressures to continuously change the colour of their shorts and socks.