2. Undisputed no.1 song in footballing history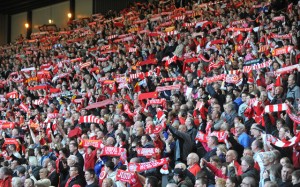 There are few better sights in football than the Kop in full voice and belting out You'll Never Walk Alone. Never before has a song been responsible for winning the European Cup but that was arguably the case on 2005.
Its beats "Attack…..attack, attack, attack" any day.