Dallas coach Fabian Bazan has been suspended for one game and fined an undisclosed amount for allegedly 'entering the field of play' in the dying moments of his team's game against San Jose Earthquakes last week.
SEE MORE
WOW! Hot Dallas Cowboy Cheerleaders Delight Fans With Sexy Swimwear Photos
FC Dallas Sign Exciting Young Colombian Star
FC Dallas Deny Transfer Talks With Chelsea Legend
If he had come sprinting onto the pitch it might be understandable, but as the image below shows, Bazan barely put one foot on the turf.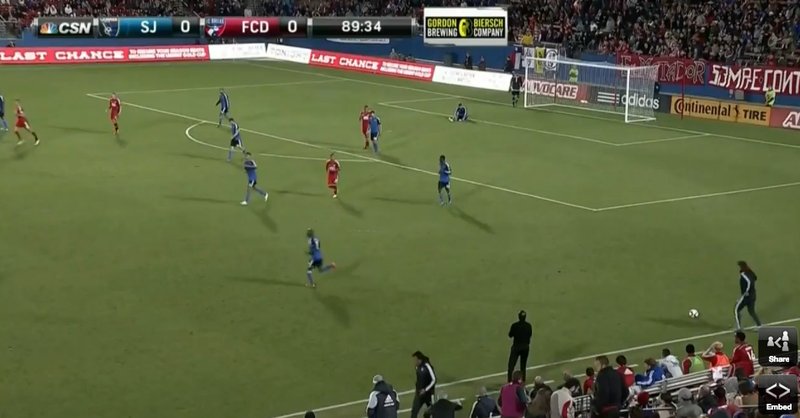 Yep… That's him in the bottom right…!
Dallas won the game 1-0 thanks to a late winner from Blas Perez