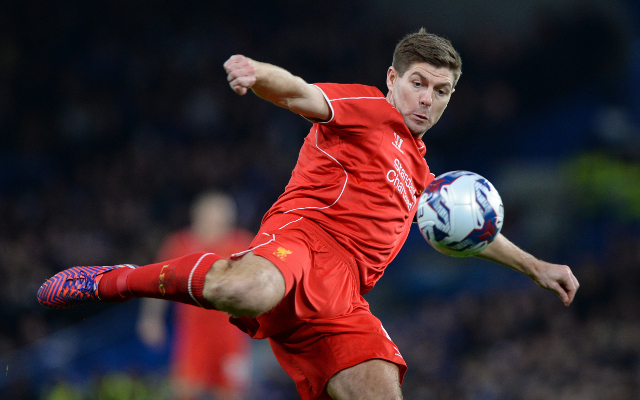 CM) Xabi Alonso (Team Gerrard) vs Raul Meireles (Team Carragher)
Alonso might be coming towards the end of his playing career, but he's still more than capable of matching the best around, as he's shown this year in Munich. Meireles is with Fenerbahce and will have his hands full.
Alonso: 9/10 Meireles: 6/10
CM) Steven Gerrard (Team Gerrard) vs Jonjo Shelvey (Team Carragher)
The current Liverpool captain should enjoy playing against his former teammate, now with Swansea City, who has a reputation for diving into tackles and taking no prisoners – it will be interesting to see if he makes an exception for Gerrard.
Gerrard: 9/10 Shelvey: 7/10
RM) Kevin Nolan (Team Gerrard) vs Luis Garcia (Team Carragher)
This looks to be something of an even match-up, between West Ham's veteran midfielder and the former Liverpool star, who is now retired. Garcia was one of the heroes of our 2005 Champions League run, does he have any of that magic left?
Nolan: 6/10 Garcia: 6/10
LM) Ryan Babel (Team Gerrard) vs Craig Noone (Team Carragher)
The Dutch winger was a popular figure at Anfield, despite his indifferent record. He'll be up against the Cardiff City player who one tiled a roof for the Liverpool captain.
Babel: 6/10 Noone: 4/10