French tabloid magazine Public has claimed that Manchester City midfielder Samir Nasri has cheated on WAG Anara Atanes with Hollywood movie star Lindsay Lohan.
SEE MORE:
Man City transfer news
(Image) Can't be that boring: Two fans ASLEEP during Arsenal win over West Ham!
(Video) Arsenal 3-0 West Ham Premier League Highlights: Olivier Giroud Key In Gunners Rout
This week's editions of the mag uses it's front page splash to claim that the pair hooked up in Paris and enjoyed a "crazy night together".
The publication uses images from Paris Fashion Week which shows the two snapped together with Nasri appearing to lean in and kiss the actress in one picture.
Public goes on to claim that the two partied in exclusive Paris nightclub Rasputin before leaving together at 5am.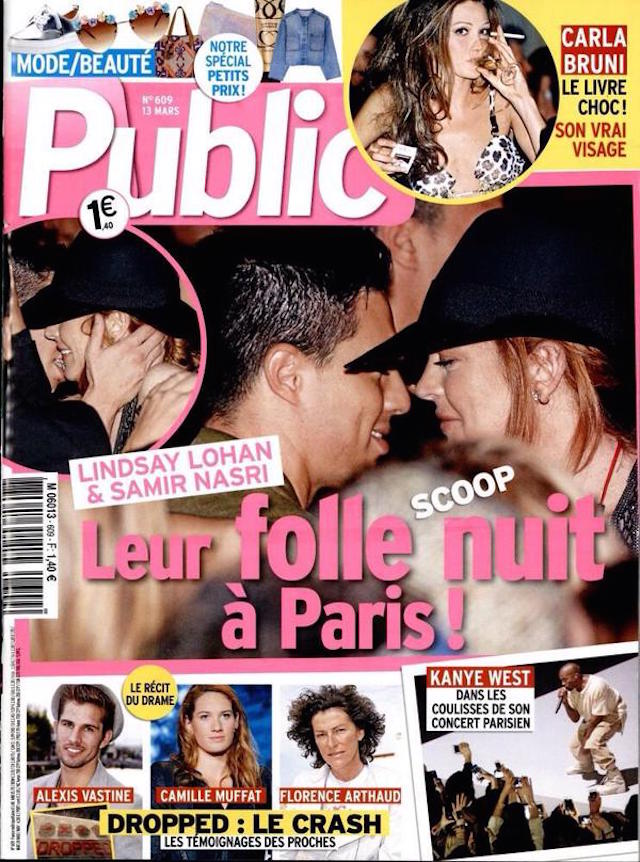 The news would come as a blow to British model Anara Atanes who has been in a relationship with the Man City man for more than two years.
Atanes herself made headlines last year after Didier Deschamps cut Nasri from the French national squad being taken to the Brazil World Cup.
She labelled the former Chelsea player a "s**t manager" on Twitter saying: "F**k France and f**k Deschamps! What a s**t manager!"
She later apologised with Deschamps and the French FA both threatening legal action.