Mainz manager Martin Schmidt could land himself in hot water after an inappropriate pat on the behind of a female spokesperson at the club, the Metro reports.
SEE ALSO:
Rooney KO – check out crazy video of Phil Bardsley punching Man United skipper's lights out!
Long-term WAG Of Manchester United Stopper & Real Madrid Target David De Gea Reveals Dislike For England
Happy Mother's Day: Man United striker Robin van Persie sends cute message to his wife
The German tactician guided his team to a 2-0 win away to Augsburg in what could be a crucial result to help the club avoid relegation, though his celebrations after the final whistle have taken the spotlight.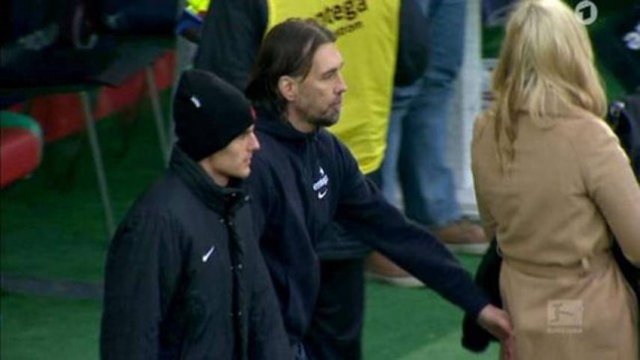 Still, the woman in question, Silke Bannick, did seem to see the funny side of the incident, smiling and laughing with the manager afterwards.