When Gareth Bale made the world-record £85m move from Tottenham Hotspur to Real Madrid in the summer of 2013, fans everywhere knew this huge move could go one of two ways.
SEE ALSO:
Gareth Bale & five other 'Galacticos' who couldn't cut it at Real Madrid, including ex-Liverpool star
Man United target Gareth Bale could be forced out of Real Madrid by Spanish media
Real Madrid transfer news
Always destined to make headlines at the Bernabeu, Bale has found himself in unwanted territory by quickly becoming the easy target and scapegoat this season. The most expensive player of all time will certainly be expected to meet certain standards, but his price tag also brings harsh and unwanted scrutiny.
Recent reports suggest the Welshman has not made enough effort to integrate in Spain, while an unnamed team-mate of his has criticised him for not doing his defensive work and for being lazy. These may seem like valid points, but would anyone really care if he'd fully immersed himself into Spanish culture if he scored a Ronaldo-like 40-50 goals a season? Do people ever complain that the Portuguese pin-up boy doesn't track back enough?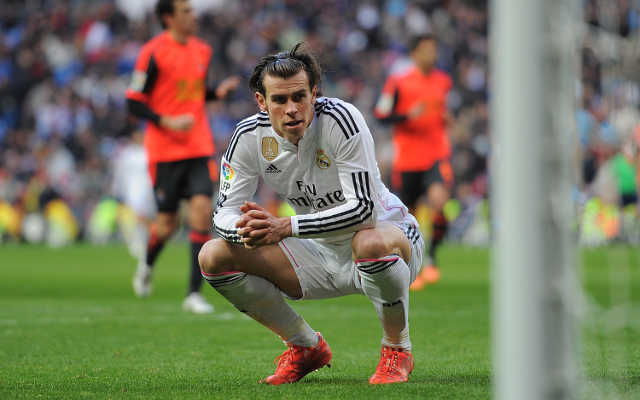 The problem in Madrid right now is clearly not Bale. The team has collectively looked poor since the turn of the year, and questions do rightly have to be asked of manager Carlo Ancelotti, and indeed of many of the first-team players putting in sub-par performances every week at the moment.
Real may have the glory, the history and the prestige to continue to attract the world's best players, but they risk gaining an unwanted reputation if their fans continue to hound players in this way. Bale, a world class talent on his day, could well be thinking about leaving for Manchester United this summer, in a move that would potentially strengthen a Champions League rival significantly.
Big names such as Mesut Ozil and Angel Di Maria have already been harshly treated by the club despite playing key roles in their success. How many top talents – Paul Pogba, Marco Reus, and others – will really want to risk that potential career suicide by moving to the Bernabeu and becoming a pantomime villain after a few bad games, or just after a few bad results that weren't even their fault?
Now is the time for Real's fans to get behind the likes of Bale and Ronaldo, who are at their best when confident, and absolutely deadly at their best.