Louis van Gaal revealed on Saturday that he plans on quitting as Manchester United manager, if he ever think he's lost the dressing room. While the Dutchman is clearly content to continue as boss for now, his comments are the latest sign of discontent brewing at Old Trafford.
SEE MORE:
Chelsea & Man City to rival Man United in Gareth Bale transfer chase
Rooney knocked out: watch Man United captain get laid out by former teammate in kitchen boxing fight.
Manchester United transfer news
Van Gaal, who was quoted by the Daily Mirror, said: "Of course, we have disappointing moments but we can survive and we have confidence to qualify for the Champions League.
"I remember when I went to AZ, a very minor club in Holland. In my first season we were second, in my second season we were third and in my third season we finished 11th.
"I said to my players that I would go away. But the players then came to my house to ask me to stay, and so did the board. So I said, 'Okay, I will stay.' And, in the fourth year, we were champions."
Van Gaal added: "When I think the chemistry between the players and the manager is not good enough any more, then I go.
"It is not a question, I can go for myself also. I am in my first season here and I can still win the title, but that will probably go to Chelsea. What we have to do is continue in our process. But we have been in the top four longer than Arsenal this season. That is true."
So if the player's do decide it's time for Van Gaal to go, who will it be to replace him? We list the top five candidates below: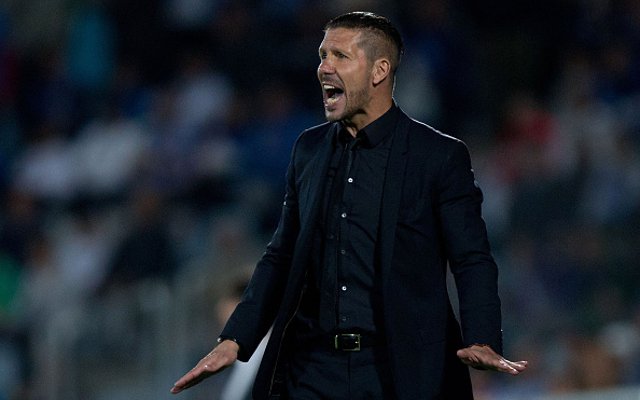 5) Diego Simeone (Atletico Madrid)
The fiery Argentine is an ambitious manager and could be tempted into moving to Manchester and transforming United's fortunes. He's done a wonderful job in Madrid, winning the La Liga title, and coming within just a couple of minutes of winning the Champions League as well.