A look at banners by fans in Premier League grounds this season that made quite an impression…
SEE ALSO:
(Video) Six best videos from the weekend including Chelsea dive, Benzema back-heel, Rooney knock-out and Cristiano Ronaldo 'strop'
WATCH! Top 10 Premier League goals of the week, with Man United & Arsenal knock-out strikes… Vote for your favourite!
(Image) Real Madrid's stylish new kit design for 2015/16 – their best ever?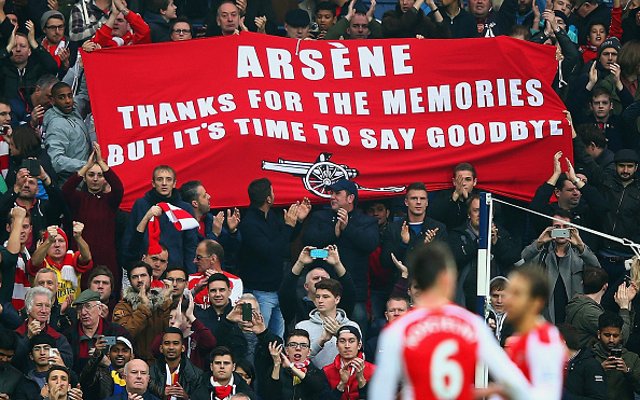 Arsenal fans call for Arsene Wenger's head in game away to West Bromwich Albion.