Images of the officially named 'Nike Ordem 3 2015-2016 Premier League football' have been leaked online – and it's certainly had a face-lift!
SEE MORE:
(Video) Six best videos from the weekend including Chelsea dive, Benzema back-heel, Rooney knock-out and Cristiano Ronaldo 'strop'
WATCH! Top 10 Premier League goals of the week, with Man United & Arsenal knock-out strikes… Vote for your favourite!
The new Premier League ball is set to be unveiled in July 2015, and will feature a revamped red gradient design, and a more prominent Nike logo in a striking luminous yellow.
The Nike Ordem 2014-15 football was described by Nike as the "the most innovative, technologically advanced and aerodynamically tuned ball to date", and they have kept faith for the following season, leaving the characteristics unaltered.
Check out the images, posted by FootyHeadlines…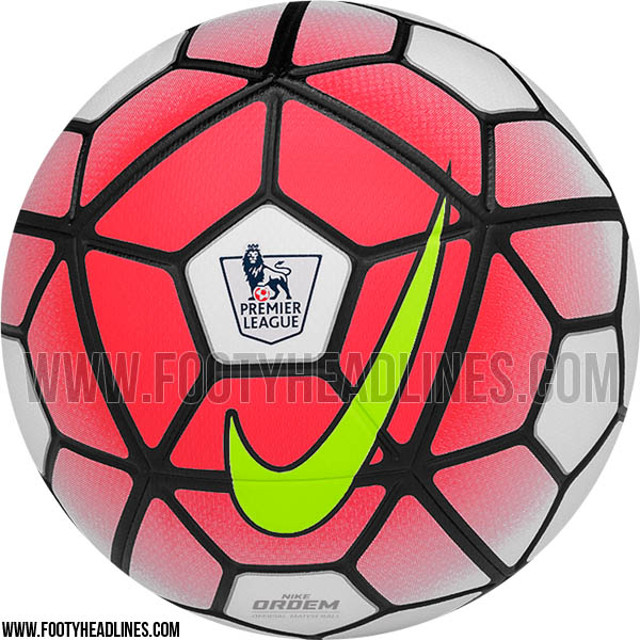 Pictures of the upcoming La Liga ball have also been leaked…