Images have been leaked online of Arsenal's new home and away kits for the 2015/16 season, and it looks like another great effort from Puma!
SEE ALSO:
Jeremy Clarkson: 'The F***ing B******s have sacked me!' Chelsea supporting clown hooked from Top Gear!
(Video) Hilarious! Newcastle's Moussa Sissoko the object of genius practical joke
Arsenal rumours
The Gunners swapped Nike for Puma at the start of this season, and their designs for next year look even better than this, even if the away kit is a little hard to make out from this picture.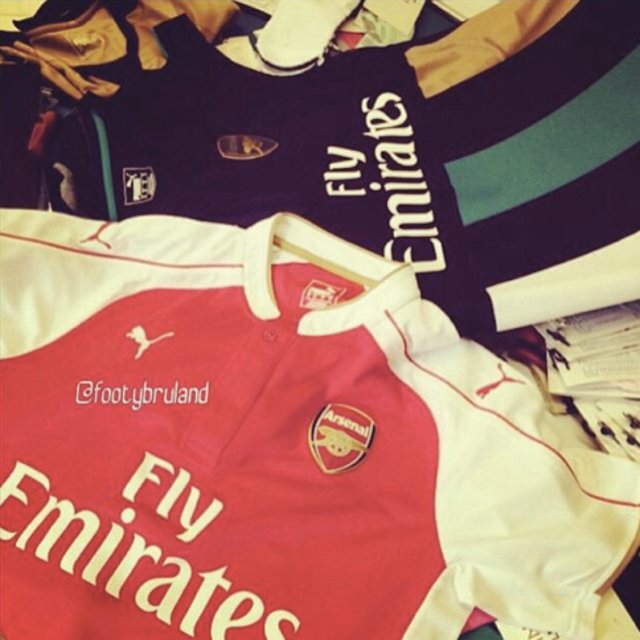 The addition of more white and a strip of gold on the home shirt is a classy touch, and will surely send Arsenal fans flocking to buy the new strip when it is finally made available.