With Barcelona and Real Madrid meeting in this weekend's El Clasico, the whole world will be watching as some of the biggest names in football take to the field at the Nou Camp.
SEE ALSO:
Barcelona Vs Real Madrid Clash At Risk As Spanish Clubs Threaten Strike On El Clasico Weekend
Ten best footballers of all time, with Messi fighting Pele & Maradona for top spot
Barcelona transfer news
One can only dream of how good a combined XI of these two teams would be, but here's our selection in a ridiculously good star-studded lineup that can't even find room for the world's most expensive player Gareth Bale!
GK: Claudio Bravo (Barcelona)
First choice for Barcelona this season and a fine goalkeeper who has done well to replace Victor Valdes. Certainly better than Iker Casillas at the moment.
DR: Dani Alves (Barcelona)
Still a fine player even if slightly past his best and looking likely to end his time with Barcelona in the summer.
DL: Marcelo (Real Madrid)
A superb left-back who certainly looks a better bet than Barcelona ace Jordi Alba.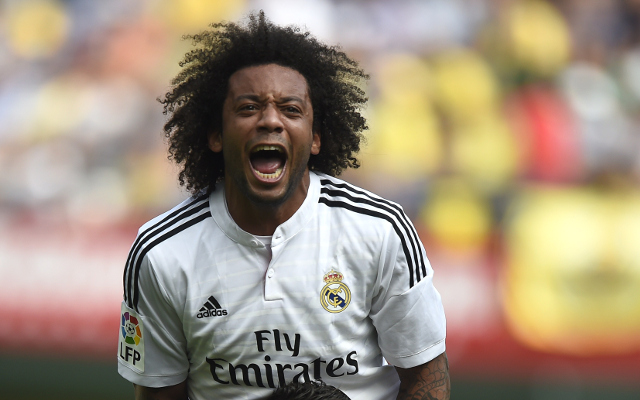 DC: Sergio Ramos (Real Madrid)
A world class centre-back who has been a massive player for Real Madrid in recent times, there's no doubt the Spaniard walks into this team.
DC: Gerard Pique (Barcelona)
Alongside his fellow countryman, Gerard Pique of Barcelona makes up the other half of the centre-back pairing after some superb recent form.