Brendan Rodgers sends out his Liverpool team against Manchester United at Anfield today in almost a complete role reversal from the last time they met in the Premier League in December.
SEE ALSO:
Jose Mourinho names THIS Chelsea star as player of the year – is he even the Blues' best?
Liverpool invited to bid for Man United target with 20 goals in 39 games
Liverpool transfer news
United won 3-0 that day and looked to be sending Rodgers worryingly closer to the sack – the Reds were mid-table, miles off a top four spot and had already lost seven games at just half way through the season. Despite a fine display at Old Trafford, Rodgers' side were wasteful with their chances and poor defensively, being punished by a ruthless Red Devils side.
And yet just a few months later, Rodgers has turned things around and his job is surely safer than ever; that result at Old Trafford proved to be the start of an upward trend for Liverpool, who have flourished in this new 3-4-3 formation inspired by their tactically innovative manager, who has got them playing superb football and blowing teams away again as they did last season. They'd lost seven games after their meeting with United, and it remains at seven now as they close in on a crucial top four spot.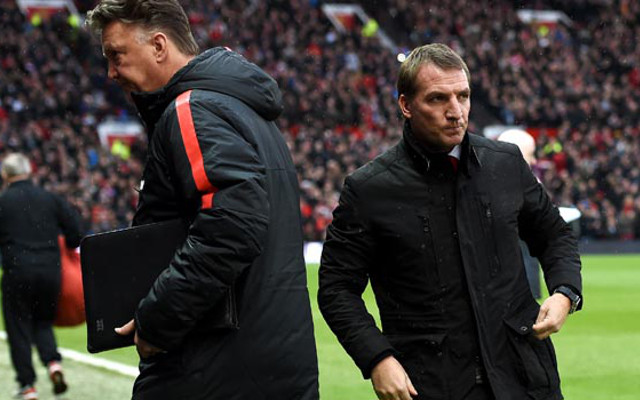 Meanwhile, Louis van Gaal is in trouble at United – the Dutchman will end his first campaign at the club trophyless, and a top four spot is by no means guaranteed after a series of highly unconvincing displays; United have ground out wins against lesser opponents, whilst often coming undone against the big boys, even seeing their terrific record against big-game chokers Arsenal end as they were dumped out of the FA Cup.
Although United might not want to sack another manager after the early departure of David Moyes last year, it is certainly van Gaal's position that is in far greater scrutiny now. A top four place will have been a priority for the club, as well as some sense of improvement after last season's shambles, but that does not look the case at all – the football has been boring, the results have been just about acceptable for now, but not enough to convince anyone he's the man for the job, especially after spending around £150m on mostly disappointing signings, including the invisible Angel Di Maria and Radamel Falcao.
Liverpool will be big favourites to win this weekend, and that would see them leapfrog United into fourth place with eight games to go. Rodgers has brought this side back from the dead, and he looks like a man on the mission to finish the job.