Liverpool and Manchester United take each other on at Anfield today in one of the most fiercely fought rivalries in English football, pressurised even more by the fact only two points separate the sides with Manchester United sitting in fourth and Liverpool fifth.
SEE MORE:
Liverpool transfer rumours
"Big call by Brendan Rodgers" – Twitter reacts to Liverpool's Steven Gerrard starting on the bench against Man United
Twitter erupts at Liverpool outcast Balotelli's latest Instagram explosion
Outgoing Liverpool captain and legend Steven Gerrard has been named on the bench for his final match against the Merseysiders' natural enemies, here's why Brendan Rodgers got the call completely right.
Lack of match fitness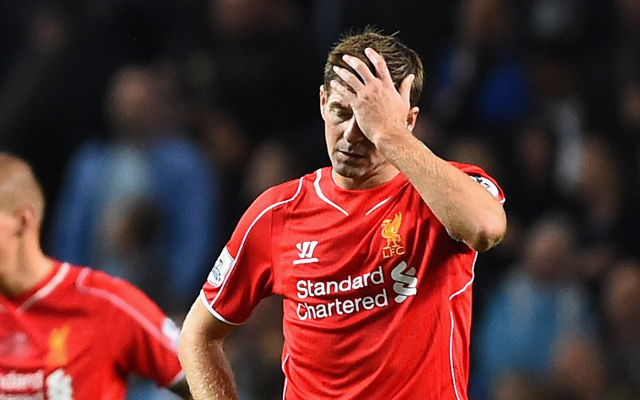 Gerrard has played just 20 minutes since coming back from injury, having come off the bench in Monday night's win away at Swansea. It's unlikely, at the age of 34 and after just 20 minutes, he will be in the right physical condition to play a game from the beginning.