Cristiano Ronaldo and Gareth Bale are reportedly struggling to co-exist at Real Madrid, as both of the modern Galaticos battle to be the true star at the club. As their relationship deteriorates, here are five other pairs of teammates who just don't get along:
READ MORE:
El Clasico
(Video) Top ten El Clasico goals, including Ronaldinho & Maradona for Barcelona, Zidane & Raul for Real Madrid
Real Madrid predicted XI vs Barcelona: Ronaldo & Bale start El Clasico despite poor recent form
Zlatan Ibrahimovic and Edinson Cavani (Paris Saint-Germain)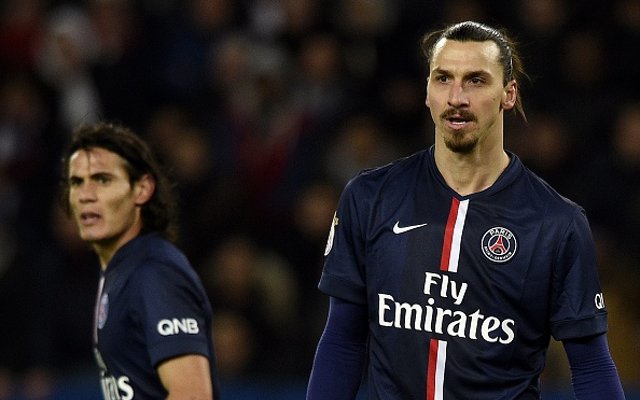 These two may be two of the best players on the planet, but it seems they cannot play alongside each other. Their hatred for one another has become so severe that they simply refuse to pass to each other throughout games, so perhaps it isn't a surprise that we saw the best of PSG once Ibrahimovic was sent off against Chelsea in the Champions League.
Andy Cole and Teddy Sheringham (Manchester United)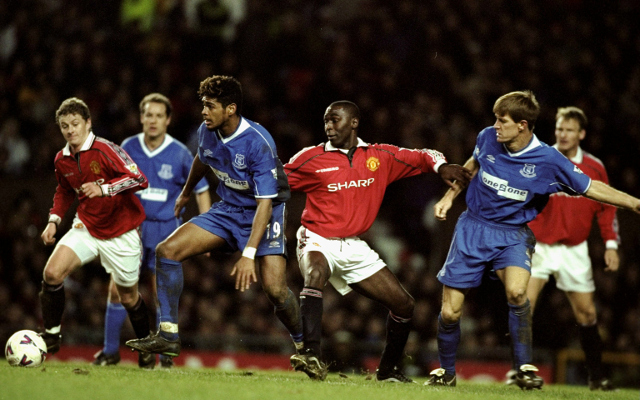 Andy Cole became upset with Teddy Sheringham after the latter appeared to snub him when he was substituted so Cole could make his England debut in 1996. Unfortunately for the pair, they would be regularly playing together at Manchester United a year later, however they enjoyed a very successful period, bagging the treble in 1999.
Craig Bellamy and John Arne Riise (Liverpool)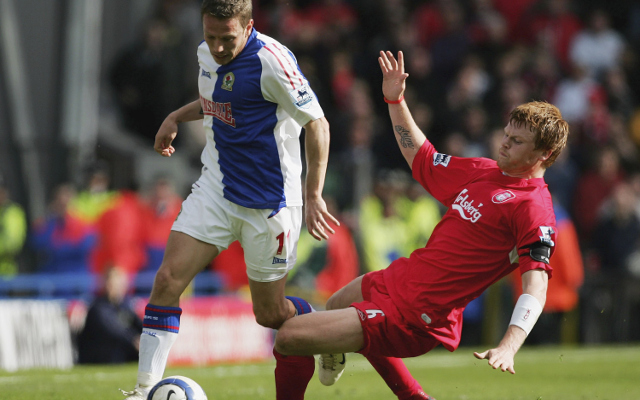 The Liverpool pair fell out during a night out ahead of a game against Barcelona. Riise, unhappy with Bellamy's antics, stormed back to his hotel room, where he was confronted by the former Welsh international wielding a golf club. Bellamy proceeded to hit the Norwegian with the eight iron, but has since expressed regret over the altercation.
Lee Bowyer and Kieron Dyer (Newcastle United)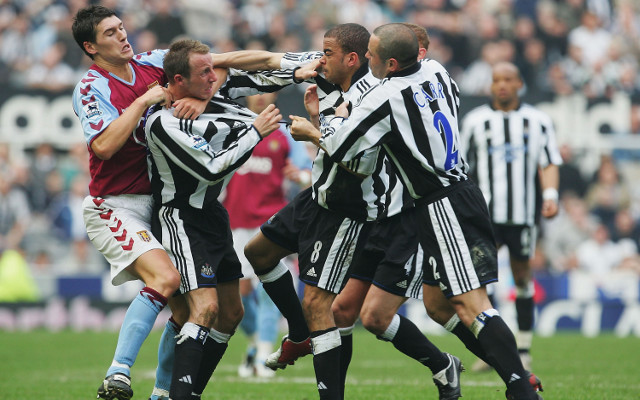 When you're 3-0 down at home to Aston Villa, and already down to ten men, the last thing you need is two more of your players getting sent off for a fight on the pitch. These two midfielders were dismissed after a very public punch up, which Bowyer has since put down to a will to win.
John Terry and Rio Ferdinand (England)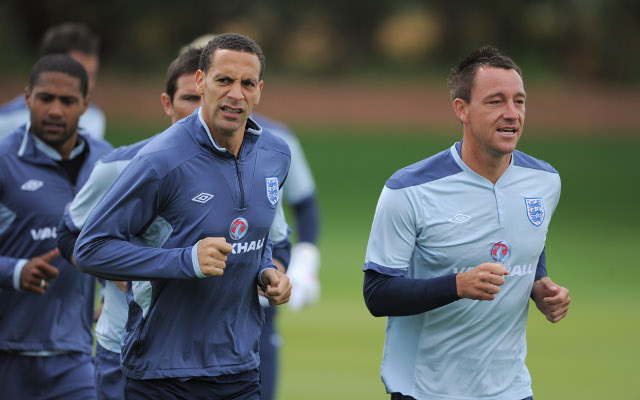 Ahead of the 2012 European Championships, the England team were rocked by controversy, as skipper John Terry was stripped of the captaincy after he was charged with using racist language towards Rio's brother Anton in a Premier League earlier that season. There was much speculation when Roy Hodgson announced his squad for the tournament, that he had left Ferdinand out to avoid any clashes with the Chelsea defender. The once-strong partnership never played for the national side together again.