Championship clubs are allowed to sign players on loan up until Thursday, and youngsters from Manchester United, Arsenal, Liverpool, and Chelsea could all take advantage of this.
SEE MORE
(Video) Is that a Panenka!? Child with Down's Syndrome shows some serious penalty skills v Bayern Munich
Arsenal hope to FRUSTRATE Manchester United with bid for £20m winger
(Video) Cristiano Ronaldo GRABS his MANHOOD & asks ref 'Do you like it?!' in shocking show of disrespect
Here are ten of the best…
10) James Wilson, Manchester United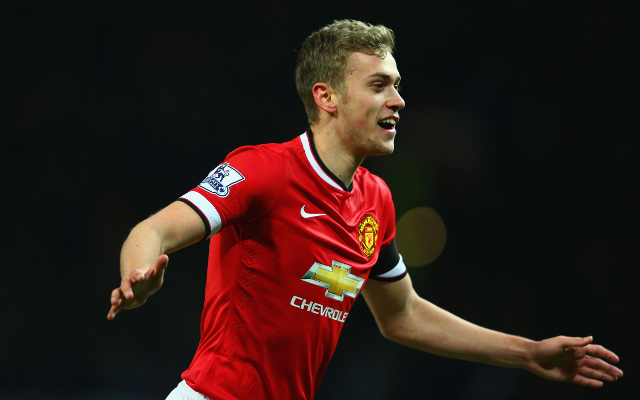 Despite featuring on several occasions for the Red Devils this season, the 19-year-old currently finds himself behind Radamel Falcao, Robin van Persie, and Wayne Rooney in the pecking order at the moment. Some regular game time in the second tier could do him well.