In the wake of Chelsea fan Jeremy Clarkson's acrimonious departure from the BBC and motoring programme Top Gear, we look at ten celebrity football fans who you wish didn't follow your team.
SEE MORE:
Man United fan Zayn Malik QUITS One Direction
Disgraced Chelsea fan Jeremy Clarkson now faces ARREST after BBC sacking
(Video) Unbelievable skills! Lionel Messi's 50 greatest nutmegs
Jeremy Clarkson (Chelsea)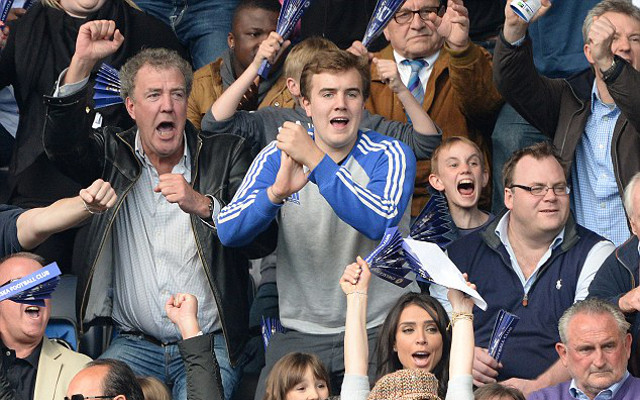 The former BBC presenter has recently been axed as Top Gear front man following a 'fracas' at a North Yorkshire hotel which saw him punch producer Oisin Tymon in the face after being given a plate of cold meats instead of steak and chips. Clarkson has been surrounded by controversy in recent years, having to apologise for his huge mouth on multiple occasions.