Twitter appears to be in mourning, after One Direction this week lost star member Zayn Malik.
However, there's no need to despair, because there are a host of footballers who have the looks and vocal skill to step into the breach should the call come.
READ MORE:
John Terry lended warm buttocks to chilly Chelsea stars during YTS days!
GOAT S*** AND DOGS! Arsenal star went through a lot as a youngster
The one player each Premier League club CANNOT do without, with Arsenal summer signing & Man United goalkeeper
Here are some of those players – all of whom have enjoyed glittering, but brief stints behind the mic…
Andy Cole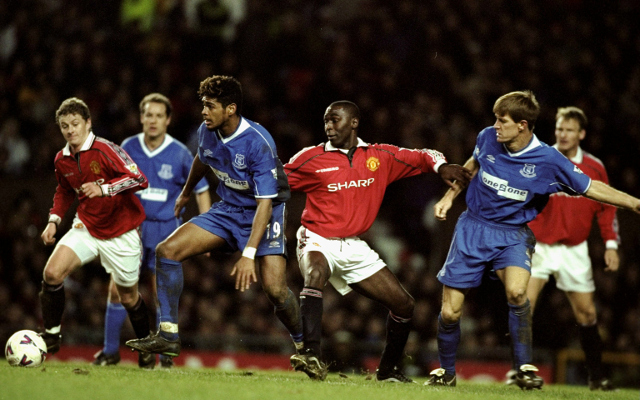 The former Manchester United striker celebrated his side's Premier League, Champions League and FA Cup treble with a rap song, which summed up the achievements of Sir Alex Ferguson's men. It was called 'Outstanding'. However, the track was anything but, and failed to make the top forty, peaking at 68.
Kevin Keegan
In 1979, Ballor d'Or holder Kevin Keegan released a track called 'Head Over Heels In Love' and, while it failed to do remarkable things in the UK, where it reached 31, it did hit the top ten in Germany, as the future England manager was playing for Hamburg at the time.