With Nicklas Bendtner and Lukas Podolski on the scoresheets for their national sides this week, here's a look at nine players Arsenal should never have let go – clue: only one of the above actually makes the list!
SEE ALSO:
(Video) LORD Bendtner is back! Former Arsenal man bags hat-trick for Denmark in friendly against the United States
NINE players much more likely than Arsenal's Mesut Ozil to win the Ballon d'Or including Chelsea starlet and Man City forward
Arsenal transfer news
1) Lukas Podolski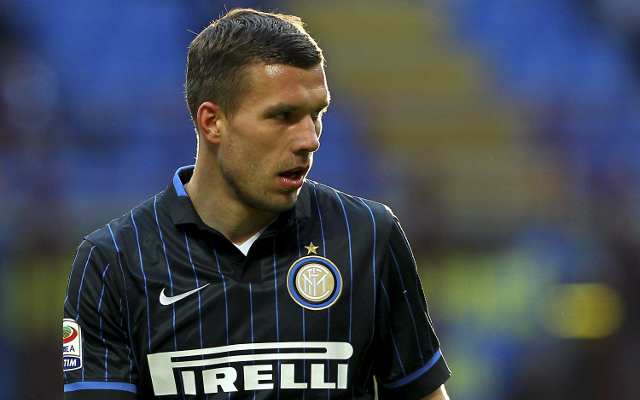 Still in the Germany fold in a distinguished international career, Lukas Podolski could surely still do a job for Arsenal? The somewhat casual forward is not the hardest worker but remains a real talent with great finishing ability, even if things haven't quite gone according to plan on loan at Inter Milan.